We're Confident Of Winning AFCON – Maduka Okoye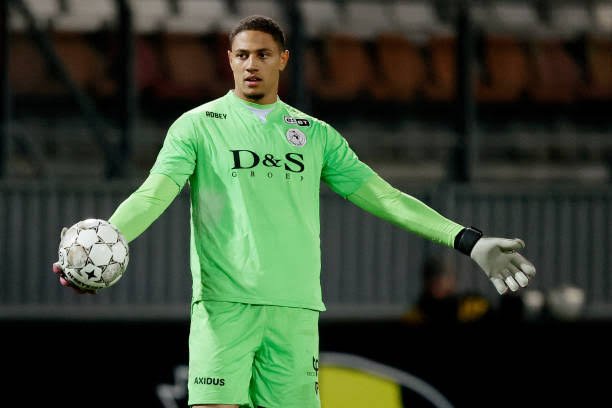 Newly recruited Watford goalie Maduka Okoye has revealed that the Super Eagles have enough quality to win the 2021 African Cup of Nations billed for January 9 in Cameroon.
In the wake of intense pressure for the tournament to be postponed or cancelled, the Nigeria international believes the team has what it takes to succeed in Cameroon.
With Gernot Rohr sacked as the manager while Eguavoen takes over as the interim boss, Nigerians fan would be expecting the team to perform credibly well when the competition finally hit the ground running.
While it is still unclear whether the 1994 AFCON winner or the new substantive head coach will be the one to lead the team to the competition, the team must be at the best in Cameroon.
However, Okoye believes that irrespective of the drama going on concerning the appointment of a new manager, he believes the Eagles posseses the real quality to win the AFCON.
Defending champions Algeria, Senegal, host country and seven time champions Egypt are also favorites to life the trophy but Okoye insists that Nigeria has the pedigree and players to enjoy a triumphant outing in Cameroon.
"We are going to AFCON to win the tournament. Nigeria is a great football county, and we have a good team. Let me return to Rotterdam with a prize."
"As a small child, I always looked at that and cheered the Super Eagles. It is a dream come true, so I really hope it continues. It will be one or two days of Christmas and then via Nigeria to Cameroon."
The 33rd biennial African Cup of Nations will be the first tournament Okoye will be featuring in for Nigeria, as the Super Eagles hunt for their fourth continental crown in Cameroon.