Neymar clears air on Donnarumma dressing room scuffle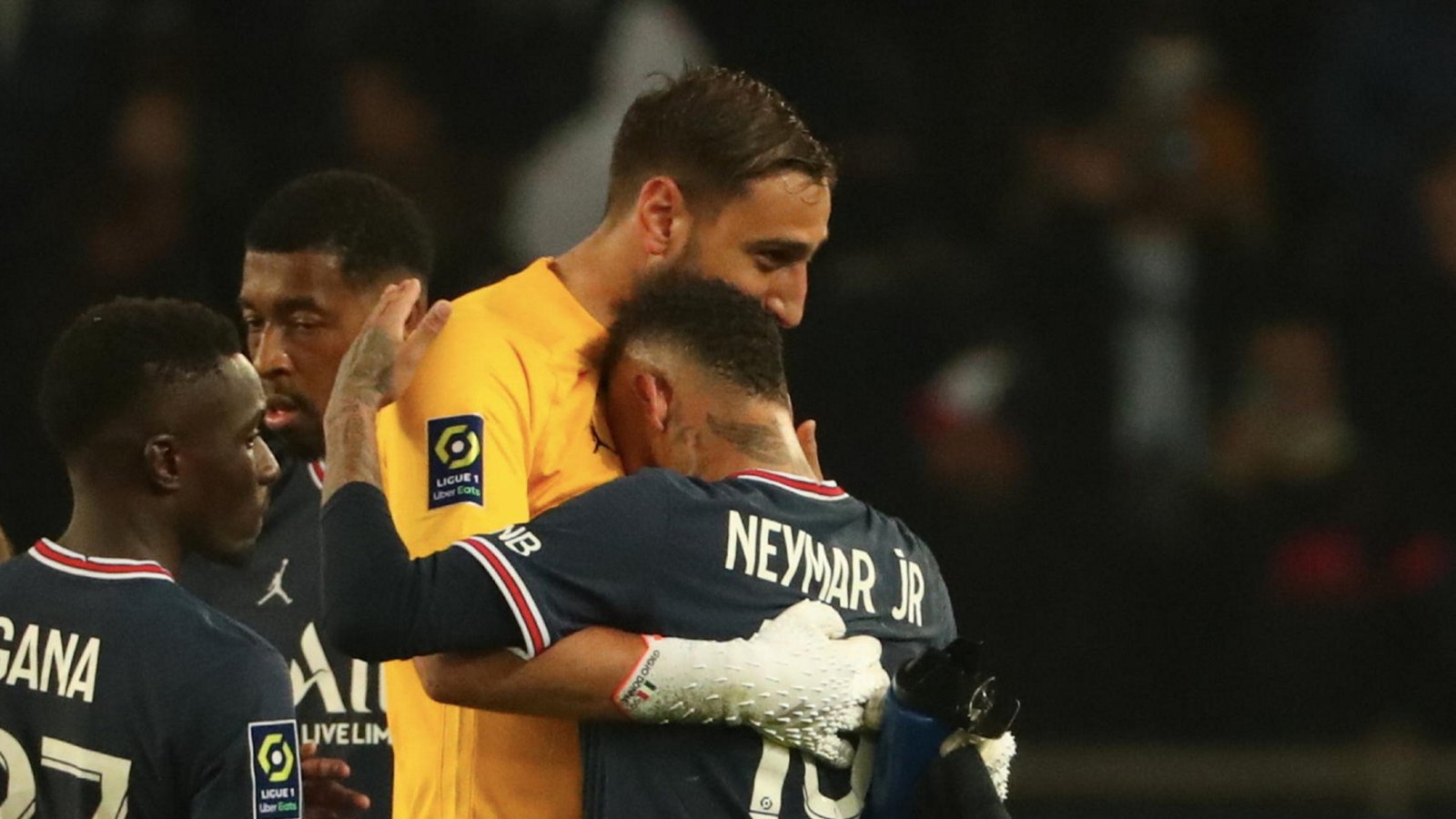 Paris Saint-Germain crashed out of UEFA Champions League in spectacular circumstances once again on Wednesday evening, with Real Madrid beating them 3-2 on aggregate.
Carlo Ancelotti's side came from 2-0 down in the tie to achieve victory thanks to a dramatic second-half hat-trick from Karim Benzema in the Bernabeu.
Things only got worse for the club after the full-time whistle had been blown as well, with various reports detailing that Neymar and Gianluigi Donnarumma were involved in a dressing room fight.
But it seems those damning reports were not accurate.
On Thursday, the Brazilian superstar took to Instagram and shared a private WhatsApp interaction between himself and Donnarumma which appears to show that there is no animosity between the pair.
After sharing a report from Marca about the alleged 'fight', Donnarumma said: "Sorry about yesterday. This information is unacceptable."
To which Neymar replied: "My friend! Don't worry, it can happen in football. We're a team and we're with you. You're very young and you will win a lot of titles. Get up and let's move on! Friendship."
Neymar also called out the journalists who claimed that he and Donnarumma were involved in a dressing room scuffle on his Instagram story.
He wrote on the social media platform: "There was no fight in the locker room!!! Incompetent journalists who want to sell…"