NPFL: Hassan Abd'Allah speaks on Heartland's readiness for the season, targets a domestic double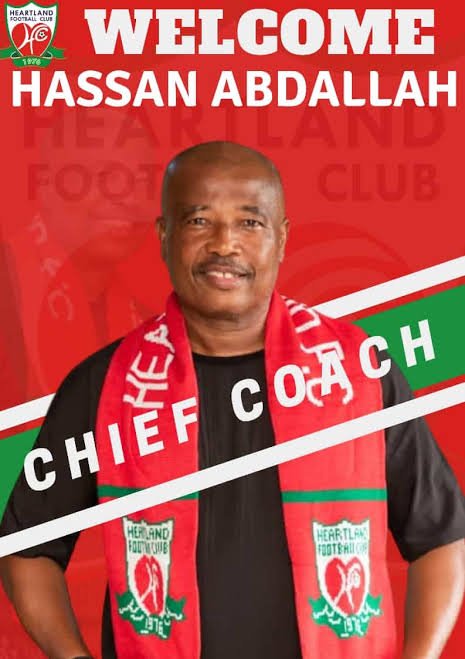 Head coach of Heartland FC, Hassan Abd'Allah has spoke on his side's readiness for the 2021-2022 NPFL season.
Abs'Allah made this known while speaking ahead of his side's home date with Nasarawa United on Friday.
"I'm really prepared, as I have arranged my boys very well in terms of fitness and tactics. As far as I'm concerned, everything is intact", he said.
In what could be a daunting task, that got Hassan unbothered, is the optimism that Heartland can do a double in the new season"
"My target is to win the league and the Aiteo Cup with the Naze Millionaires", he concluded.
Heartland FC are at home in the opening day of the season as they welcome Nasarawa Utd.
Abd'Allah, a brother to Enyimba's Usman Abd'Allah, also spoke on the efforts of the government to make the welfare of the players a priority.
"All hands are on deck for the government to pay them about three or four months salaries in the next two to three days, which means the players will be happy", he said when quizzed on the players welfare.