NPFL: Agoye talks tough ahead of Lobi Stars clash, insists Lobi Stars must fall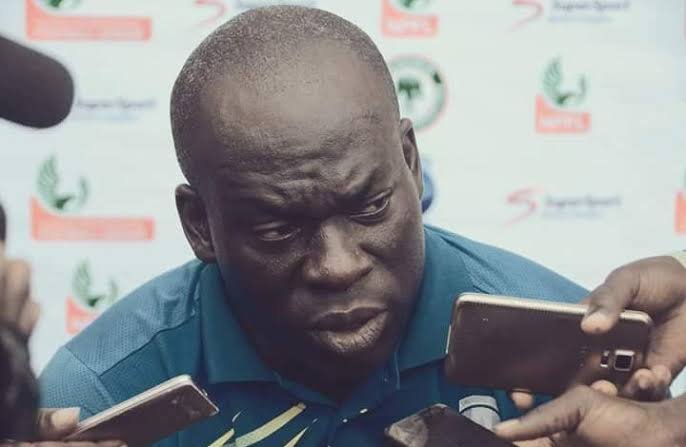 Shooting Stars head coach, Edith Agoye, has said that his side's draw against Akwa United on Sunday is a wake up call for his players in their next match against Lobi Stars.
The Oluyole Warriors, having gone behind in the 29th minute via a Utibe Archibong, had to wait till the final minutes of the encounter to salvage a point with their equalizing goal coming from Ayo Adejubu.
While reacting to the result, Agoye said Akwa United is a good team adding that his boys had to work hard to secure a point from the game.
He further noted that Shooting Stars are ready to take the maximum point against Lobi Stars in the matchday 3 scheduled for Wednesday.
"Its not an easy game for us, Akwa United is very strong team, they are Nigeria champion, they've been together for over 5 years and for us to come out this evening and play against them, even though we are playing at home, it was a point gained."
"I'm also very sure that we will not meet a team that is better than this, it has been a very good wake up call for 3SC we've been away for 4 years and we getting back into the NPFL though they expect us to do more than this we are aware that there is a lot to it and we are ready to do it.
"Our transition to the NPFL is not expected to be very quick, it will take good time but the good thing is that today's game is the second game and we can pick a point.
"We gained a point today we lost two, definitely the game against Lobi Stars, we have to go for the three point and I'm very sure after we survived Akwa United today, there is no team in Nigeria that will do what they did against us, lessons we learned today will be taken to Lobi Stars' match," he said.