This Joe Aribo biography is something you can call an exposé because you are going to find out a lot of things you never knew about the Super Eagles midfielder.
Aribo is a versatile player who can play centrally or in a wide midfield role. He is technically proficient and able to use his long legs to shield the ball from opponents effectively.
He made his debut for Nigeria in 2019 and was part of the Super Eagles squad for the 2021 Africa Cup of Nations.
See Also: List Of Teams In The NPFL (Nigeria Professional Football League)
Joe Aribo Profile
Personal information
Full name: Joseph Oluwaseyi Temitope Ayodele-Aribo
Date of birth: 21 July 1996 (age 25)
Place of birth: Camberwell, England
Height: 1.83 m (6 ft 0 in)
Position(s): Midfielder
Club information
Current team: Rangers
Shirt Number: 17
Youth career
Kinetic Academy
Staines Town
Senior career
2014–2015: Staines Town
2015–2019: Charlton Athletic
2019–till date: Rangers
National team
2019–till date: Super Eagles of Nigeria
See Also: African Players That Have Won UCL Trophies
Joe Aribo Biography
His full name is Joseph Oluwaseyi Temitope Ayodele-Aribo and his age can be gotten from the fact that he was born on 21 July 1996 and raised in London. He currently plays for the Scottish Premiership club side, Rangers and for the Nigeria national team, being eligible due to his heritage. The reason for his choice of choosing to play for Nigeria over England is really not known.
Parents
Aribo's father and mother are from Ondo State. They actually left Nigeria for greener pastures in the UK. So it wasn't as if the poor boy was born into some rich home. His parents were just like every other family that left the country for a better life. They did a lot of menial jobs to make ends meet before their son became a soccer superstar and lifted them out of struggle.
He is the youngest of three children born of the union between his parents.
Education
Aribo's parents enrolled him in school and so he went through the normal education system. He often trained with a local soccer team after school which he attended only as a backup plan if football didn't work out.
The love for football made Aribo choose to study sports science at Kingston College. However, he dropped out of the University along the line to face his football career fully.
Clubs Played For
Aribo began his professional football journey at Staines Town under Marcus Gayle in the Isthmian League Premier Division, winning the club's academy player of the year award in April 2014.
Following a successful trial in September 2015, Aribo joined Charlton Athletic in the English Football League and signed a one-year contract in May 2016. Days later he extended his contract until 2019 and ended up spending four years with the club.
Though he got an offer for a new contract with Charlton at the end of the 2018–19 season, he instead opted to sign a four-year deal with Scottish Premiership club Rangers.
Aribo won the Scottish Premiership in 2021 and the Scottish Cup a year later. He contributed seven goals to Rangers' 2020–21 title-winning season, including two in an 8–0 win over Hamilton Academical on 8 November.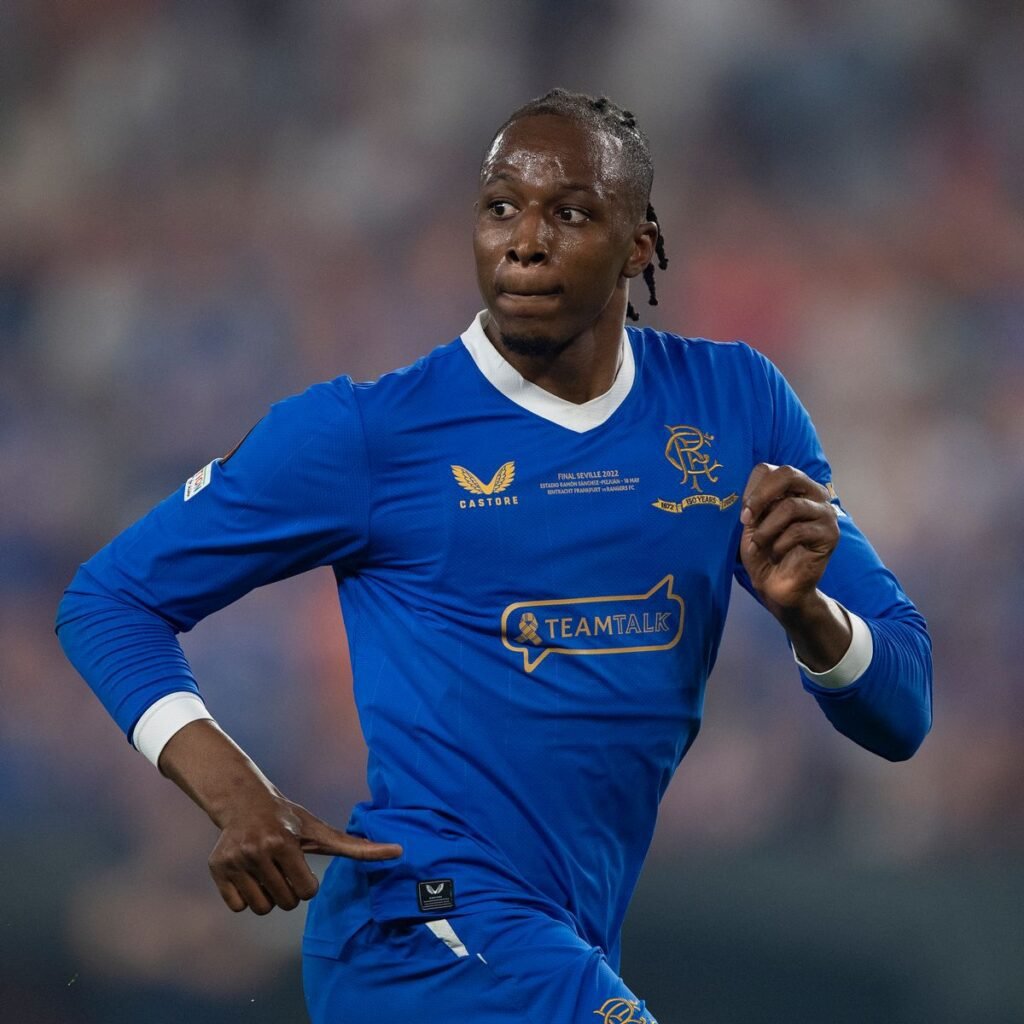 In 2021–22, Aribo played 17 Europa League games as Rangers finished runners-up. In all competitions, he played 57 games, scored nine goals and assisted 10.
Super Eagles Career
Aribo got his first international cap for Nigeria in August 2019 when he was called up by Super Eagles coach Gernot Rohr for a friendly away to Ukraine.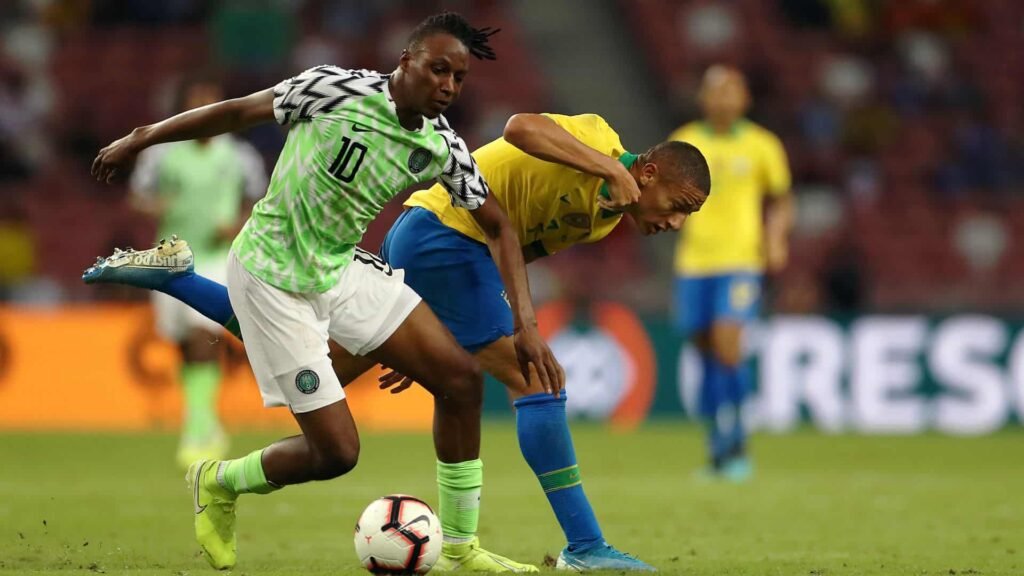 He made his debut in the game in Dnipro on 10 September and scored in the fourth minute of the 2–2 draw.
And on October 13th, he scored the Eagles' goal in a friendly draw with Brazil in Singapore.
Also, at the 2021 AFCON in Cameroon, Aribo featured in two group-stage wins and the 1–0 last-16 elimination by Tunisia.
House & Cars
Seriously?! Did you know that there is absolutely nothing online that suggests Aribo own a house or a car?
Is it possible that this top-rated footballer treks or boards buses everywhere he goes? And is it also possible that he doesn't have a home of his own? Not even his rented apartment is shown anywhere on social media or anywhere else online.
Come on, I mean…how coded can this guy be?!
Joe Aribo Wife
Who is Joe Aribo dating? Is Joe married? Who is the current partner of Joe Aribo? Those are some of the many search terms online. Who wouldn't want to know what Aribo's relationship is like?
Anyway, Aribo is currently single. But that does not take away the fact that he must be dating some girl or girls as the case may be!
Aribo's past relationship(s) and girlfriends are unknown, likewise children. There is no record anywhere that shows that Aribo has kids like some baby daddies we all know. In other words, there are no known baby mamas for Aribo.
Net Worth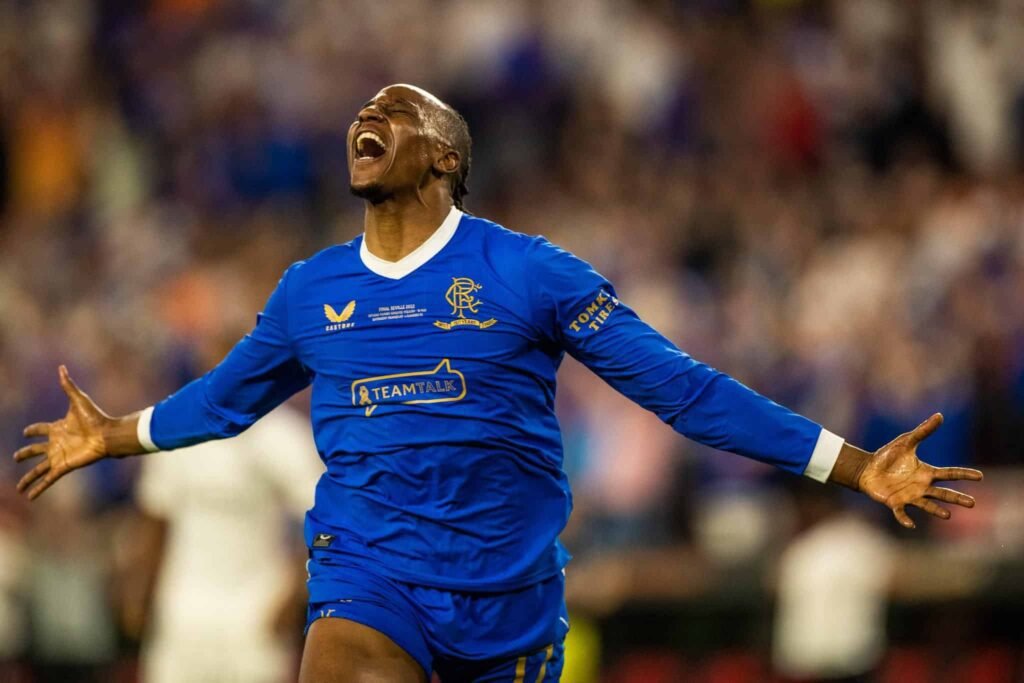 All Joe Aribo's net worth you will find online is at best estimated figures which are said to be between $1 Million and 5 Million Dollars which all came primarily from his career as a soccer player.
See Also: Betting Sites In Nigeria With High Odds
Joe Aribo Salary
Did you know that Aribo was the fifth most expensive player in the Rangers squad? He was valued at 11 million pounds.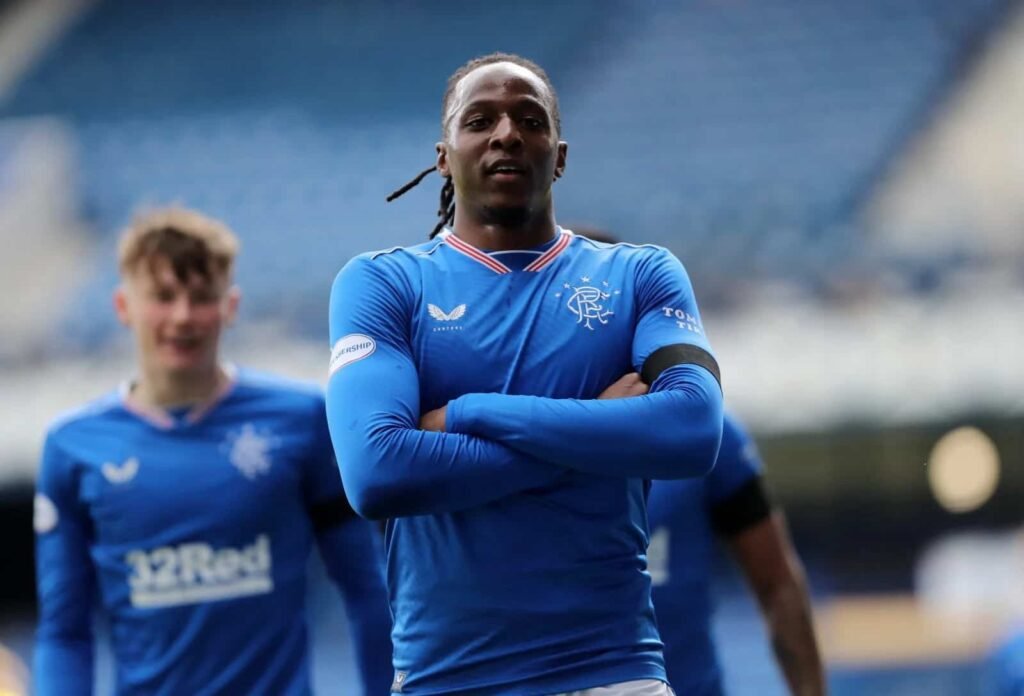 Charlton Athletic received the sum of £300,000 compensation fee from Rangers because Aribo's contract had already expired.
Rangers' highest-earning player is Jermain Defoe who earns £65,000 per week. On the other hand, Aribo's salary per week is £8,100 while his per annum wage is pegged at £421,200.
Joe Aribo's Salary at Southampton
The talented Nigerian international has been making waves at Southampton since joining the club in the summer of 2022. Along with his impressive performances on the pitch, Aribo's salary has also been the talk of the town.
According to reports, Aribo earns a whopping £70,000 per week, making him one of the highest earners at Southampton. This significant figure puts him in the fourth position, just behind Theo Walcott, Mislav Orsic, and James Ward-Prowse.
It's no surprise that Aribo's salary reflects his skill and contribution to the team. The four-year deal he signed upon joining the club demonstrates Southampton's confidence in his abilities and potential.
Wrapping Up
I will end this Joe Aribo biography by leaving you some of his social media accounts: Joe Aribo Instagram is at https://www.instagram.com/accounts/login/?next=/j.aribo_/. His verified Twitter handle is at https://twitter.com/j_aribo19?lang=en.
This article was updated 2 months ago