Crown FC names new head coach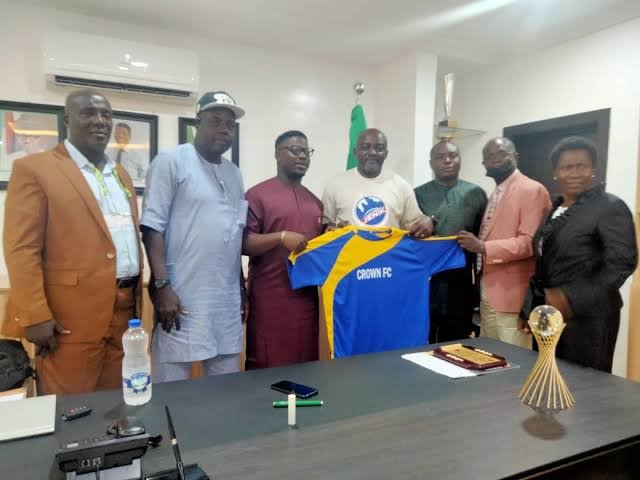 Nigerian National League side, Crown FC, has named a Cameroonian manager, Encho Anthony Encho as her new head coach ahead of the new NNL season.
The 45-year old manager was unveiled in Ibadan by the Oyo state commissioner for youth and sports, Asiwaju Seun Fakorede.
Anthony, before his appointment as the boss of Crown FC, was the head coach of Abubakar Buola Saraki Football Club, Ilorin.
Speaking at the unveiling ceremony, Fakorede urged Anthony to shun sentiment or bias in his selection in order to achieve great feats in the new season, and also charged every member of staff to brace up for the challenge ahead.
In the same vein, the general manager of the Ajilete Warriors, Kunle Oyeleye, praised the state's sports ministry for its unflinching support and promised on behalf of the entire team to do the state proud in the incoming season.
Encho Anthony Encho is a certified participant of the Ajax Soccer Play football coaching course held at Laddu Academy, Amsterdam, Netherlands.