Video: Watch Zinchenko's Priceless Reaction After Meeting Jorginho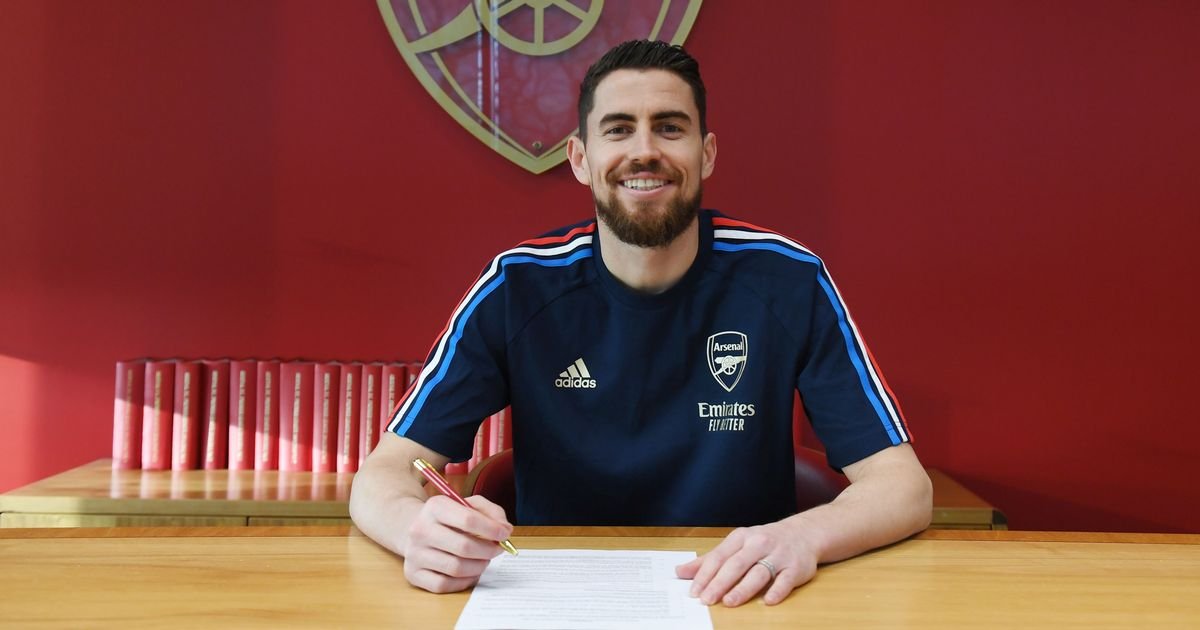 Arsenal's Oleksandr Zinchenko and Jorginho had a heartwarming exchange after their first meeting at the London Colney training ground following Jorginho's switch to the Gunners.
After Jorginho joined Arsenal for £12 million in January, the ex-Chelsea midfielder was captured on video crossing paths with Zinchenko, beginning with a moment of hesitancy from both players over who should pass first.
With huge grins on both men's faces, Zinchenko ushered Jorginho ahead and even gave him a pat on the back to welcome him to the team.
The signing of Jorginho was seen as an important move for Arsenal, as they are currently at the top of the English Premier League table by a five-point lead; with Marc Cucurella of Chelsea surprised that his fellow Londoners would let such an important asset go.
All that remains is for Jorginho to formally sign his 18-month contract with the club and be pictured in an official Arsenal jersey!