Super Eagles Striker Victor Osimhen One Goal Away from Cash Payout with Napoli
Along with the 20-goal bonus, Osimhen can also expect more money to flow into his pockets if he racks up 25 goals during his time at Napoli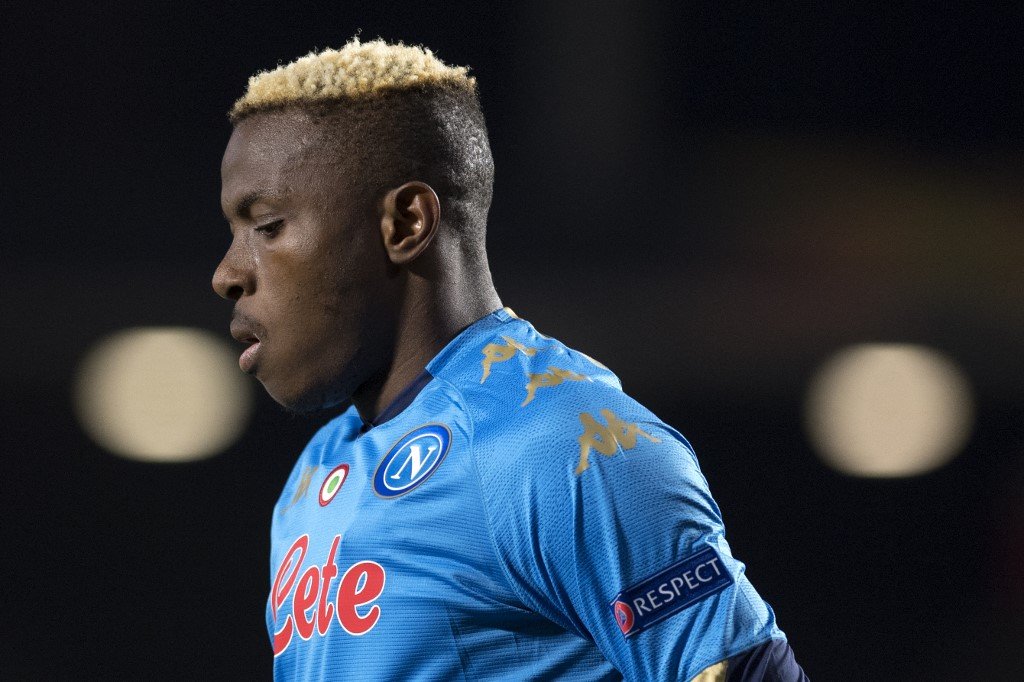 Victor Osimhen stands mere steps away from a lucrative milestone that is embedded in his five-year Napoli contract.
The 24-year-old Nigerian international holds the title of the most expensive African player in history and has a clause that allows him to pocket several thousand euros if he reaches 20 goals in one season.
As it stands, Osimhen has already accomplished 18 league goals (14 in Serie A, 4 in Europa League) and 1 Champions League goal so far this season and needs one more strike to unlock €130,130 (approx. NGN64 million).
Along with the 20-goal bonus, Osimhen can also expect more money to flow into his pockets if he racks up 25 goals during his time at Napoli.
With Osimhen's impressive form as of late, scoring an additional two goals may not be a challenge.