Napoli Striker Victor Osimhen Beats Cristiano Ronaldo's Serie A Record
After a scoreless first half, he scored his first goal with the club and their second of the day by reaching a height of 8.47ft (2.58m) – surpassing even the crossbar (8ft)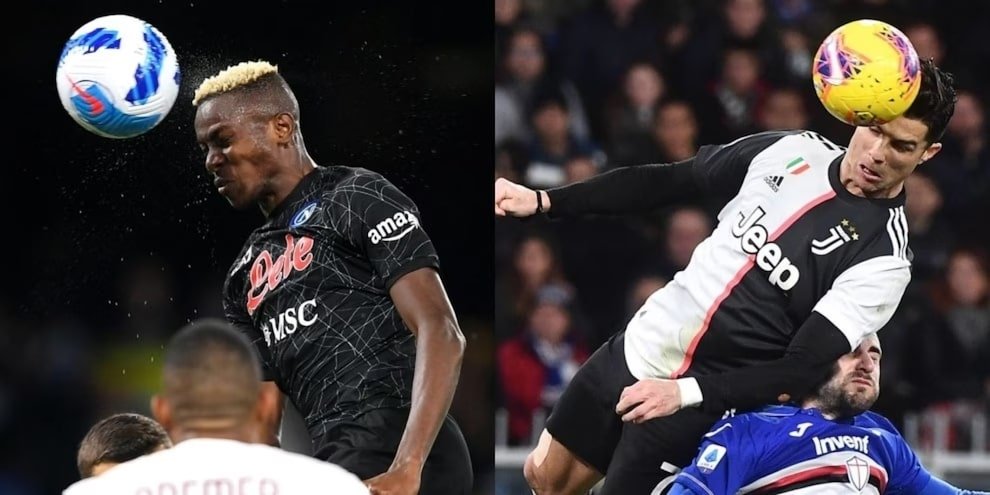 Victor Osimhen has shattered Cristiano Ronaldo's four-year record by leaping 2.58 metres in Napoli's 3-0 victory over Spezia at the Stadio Alberto Picco, clinching Serie A's new highest jump.
After a scoreless first half, he scored his first goal with the club and their second of the day by reaching a height of 8.47ft (2.58m) – surpassing even the crossbar (8ft).
According to Corriere dello Sport, this was higher than Ronaldo's 2.56 metres mark set for Juventus against Sampdoria in 2019, making Osimhen the holder of both Italian national and Serie A records.