Napoli Ready To Sell Osimhen This Summer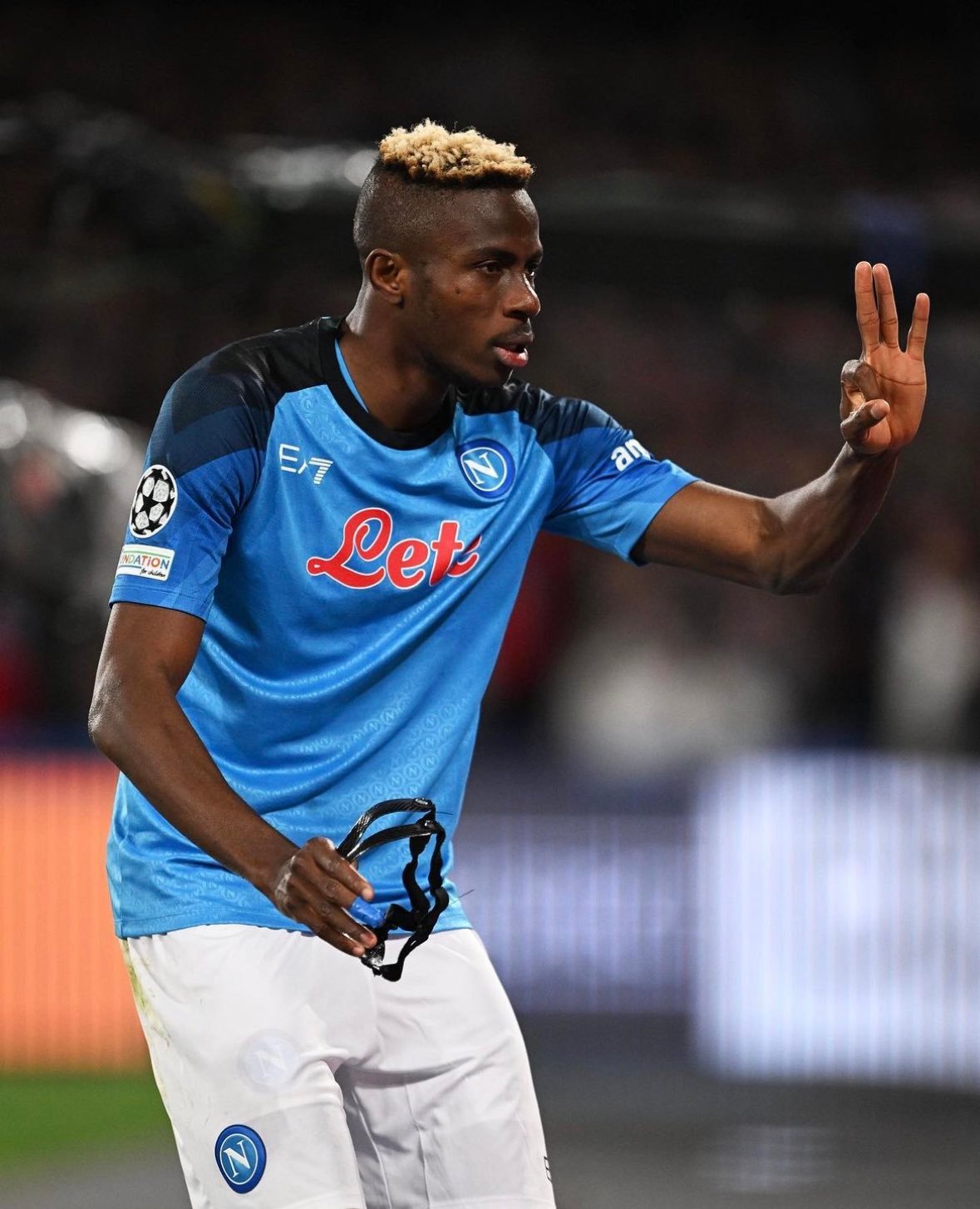 Napoli president, Aurelio De Laurentiis has conceded that the Partenopei could sell their talismanic forward, Victor Osimhen this summer.
Osimhen has been linked with big money move from the Serie A leaders.
European giants, Manchester United, Chelsea and Paris Saint-Germain are reportedly interested in the Nigeria international.
The 24-year has been in fantastic form for Napoli this season leading the club's charge for a first league title in three decades and first UEFA Champions League title.
The forward has scored 21 goals in 23 league appearances.
Read Also:2023 AFCONQ: Super Eagles Suffer shock 1-0 Defeat Guinea-Bissau
Osimhen has furher registered four goals in five outings in the Champions League.
"There's always the indecent proposal… the numbers are made by the others," De Laurentiis told Corriero dello sport.
"We're waiting. They are extraordinary boys. My contracts are unique, they come from the cinema, so nobody moves if we say no. We will see."
He also said: "If the rules of football were different, perhaps we would have brought the Scudetto to Naples other times already. At the end of the season it will be a super party.
"(Luciano )Spalletti will stay in Naples."