Izilien condemns NFF over unfairness to younger generation of female players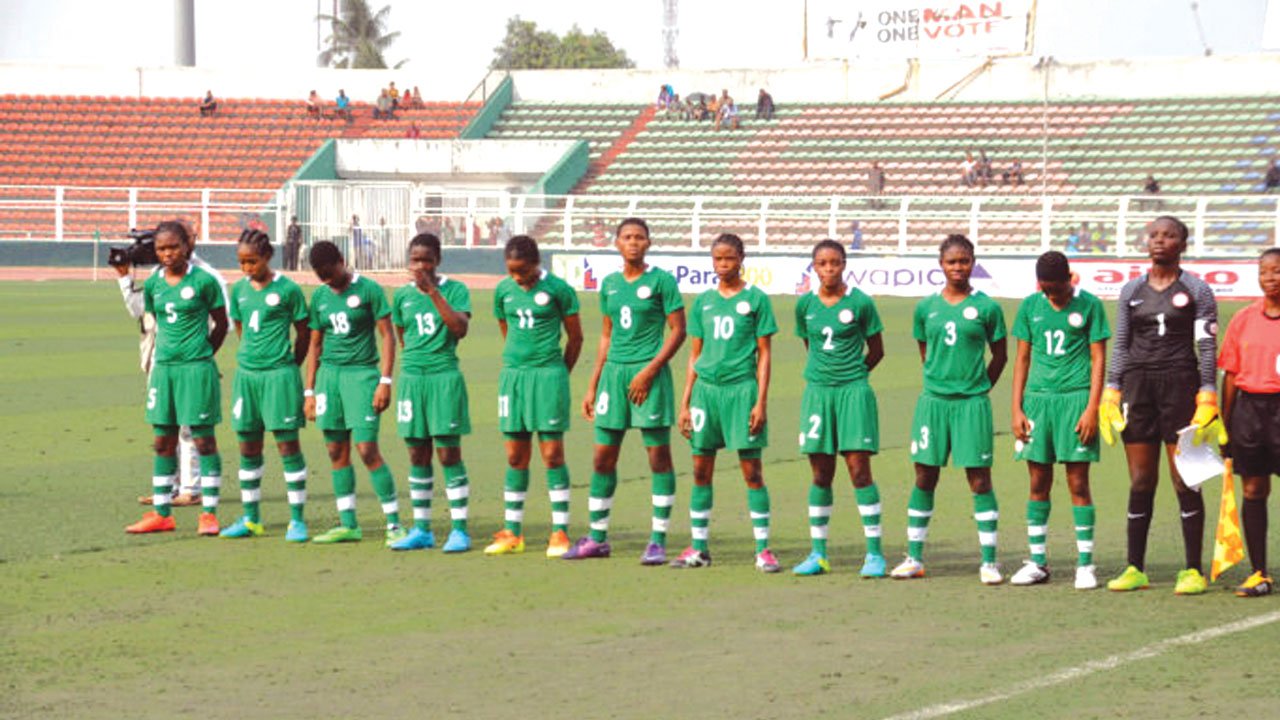 Former Super Falcons Coach Godwin Izilien is unhappy with the Nigeria Football Federation (NFF) over what he described as the continuous rotation of old players in the senior women national team.
The Super Falcons qualified for the final round of the qualification for next year's Women African Cup of Nations finals slated for Morocco with a 2-1 aggregate against the Black Queens of Ghana.
Nigeria will now face Lady Elephants of Cote d'Ivoire, who eliminated the Falcons from the race to Tokyo Olympic Games.
While the Super Falcons struggled to overcome Ghana Black Queens, the Lady Elephants walloped their counterparts from Niger Republic 9-0 in the first leg to make the return led a mere formality.
To coach Izilien, who led the Super Falcons to capture the AWC title in South Africa in 2004, the 'romance' between the NFF and some old players in the team was the reason behind the poor performances recorded in recent times.
"I read a statement credited to the General Secretary of the NFF, Dr Mohammed Sanusi that the NFF has concluded arrangements to reinvigorate the team technically, and also strengthen the playing body. To me, this is medicine after death," he said.
Izilien continues: "The NFF is unfair to the younger generation of female footballers in this country.
"How can a serious-minded FA allow a female player, who made the national team far back in 2004 to still be playing in the present squad?
"The NFF has blocked the chances of many young players from taking their game to the national level.
"They have killed our source of joy by turning the once-conquering Super Falcons to a team that panic over African oppositions.
"I felt so sad when South Africa came to beat the Super Falcons in Lagos and the team managed to escape defeat in the hands of Ghana last week.
" I have said it repeatedly that it was wrong to bring an American coach to lead the Super Falcons because the man does not understand African football. Look at the level the Banyana Banyana coach has taken South African football at the moment.
"That was the same team that had suffered several defeats to the Super Falcons. We have the coaches who can do a better job with the Super Falcons. What the NFF need do is to organise a play-off between the U-17 and U20 team to get enough players to take over from those 'old legs' in the Super Falcons," Izilien stated.
The Falcons will take on Lady Elephants of Cote d'Ivoire, in February 2022 for the Championship billed for Morocco.