Guinea-Bissau Hit With Covid-19 Outbreak Ahead Egypt Clash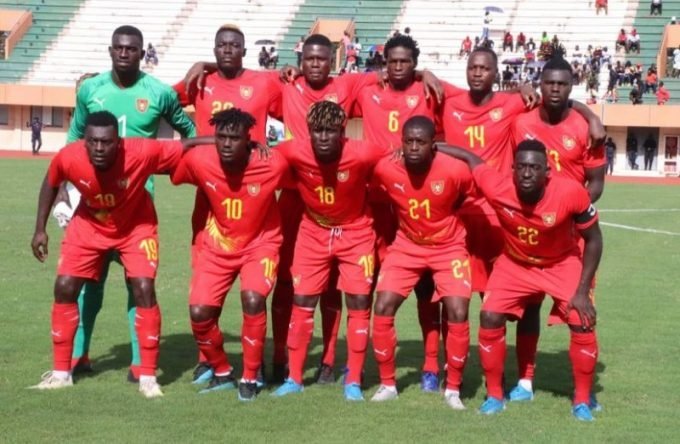 Guinea-Bissau national team received a heavy blow ahead of the Egypt clash as they were hit with a COVID-19 outbreak 24 hours before the game.
Guinea Bissau started their 2021 Africa Cup of Nations campaign with a goalless draw with Sudan, which saw them miss a late penalty and currently sit second in Group D after Nigeria.
The Pharaohs on the other hand suffered an opening game 1-0 defeat against The Super Eagles, lying fourth in the Group with no points.
Egypt and Guinea-Bissau come face to face tomorrow when they meet at Roumdé Adjia Stadium in the Group stage's second-round fixture.
The Djurtus won't have it easy in their second game as they are having major COVID-19 cases ahead of the match.
Read Also: AFCON 2021: Sudan Will Fall Against Super Eagles – Adepoju
The team's goalkeeper Maurice Gomis and their forward Joseph Mendes have both tested positive in the last swab test ahead of the game.
Head coach Baciro Candé will also miss the confrontation as his test was positive as well.
Both Gomis and Mendes were on the bench for the full 90 minutes against Sudan; however, the absence of the head coach will surely affect the team.
Three more absences have been confirmed as Nanu, Alfa Semedo, and Mimito Biai are yet to fully recover, having also missed the Sudan game.
On a brighter note, players who recovered and are fit to play tomorrow are Jonas Mendes, Jorginho, and Leonel Ucha.