Francis Odinaka Uzoho, born on October 28, 1998, is a talented goalkeeper hailing from Nwangele, Imo State, Nigeria.
Standing at an impressive height of 1.96 meters (6 feet 5 inches), Uzoho has made a name for himself in the world of football.
Uzoho's journey in football began at the Aspire Academy, where he honed his skills during his youth career from 2013 to 2016.
His exceptional talent led him to sign with Deportivo La Coruña in 2017, where he made his senior team debut.
During his time at Deportivo La Coruña, Uzoho also had loan spells at Elche, Anorthosis, and Omonia, gaining valuable experience and further developing his abilities.
In 2020, he joined APOEL, where he showcased his skills in 19 appearances. Currently, Uzoho is back at Omonia, donning the number 23 jersey.
Uzoho's talent extends beyond club football.
He has represented Nigeria on the international stage since 2017, earning 32 caps for the Super Eagles.
As a member of the Nigerian national team, Uzoho has showcased his agility, reflexes, and shot-stopping abilities, making crucial saves to help his team.
At just 25 years old, Uzoho's career is still on the rise.
With his height, athleticism, and impressive performances, he has the potential to become one of Nigeria's finest goalkeepers.
The Controversy Surrounding Francis Uzoho's Real Age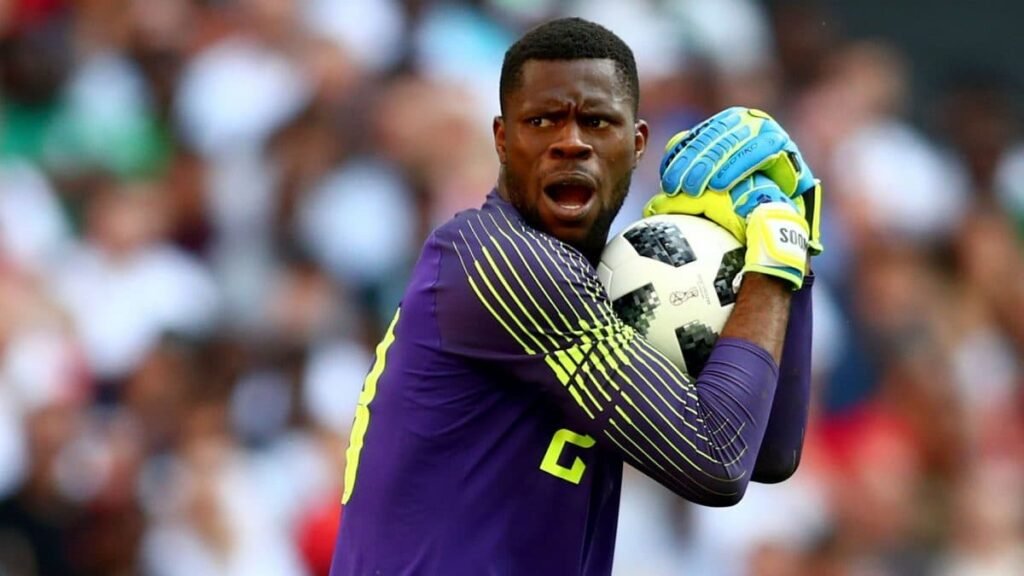 For years, Francis Uzoho's age has been a topic of controversy, primarily due to his towering physique.
This skepticism regarding his actual age has fueled debates among fans and pundits alike.
However, former Super Eagles media staff member Colin Udoh had taken to social media to address the issue by sharing a photo of a 14-year-old Uzoho.
Amidst the growing criticism, Uzoho himself has come forward to defend his age. During an Instagram chat with the Super Eagles, he explained,
While doubts may persist, it is important to remember that age controversies are not uncommon in the world of sports.
Until concrete evidence is presented, it is only fair to accept Uzoho's claims regarding his age and focus on his performance on the field.
Career
Uzoho's professional career began when he joined the youth team of Aspire Academy in Qatar.
His impressive performances led to his signing with the Spanish football club, Deportivo de La Coruña, in 2017.
He made his first-team debut in October of the same year, becoming the youngest foreign goalkeeper to ever play in La Liga.
Uzoho's agility, reflexes, and ability to command his area quickly made him a fan favorite. He continued to impress both his club and national team coaches, earning him a place in the Nigerian national team.
He has represented Nigeria in various international competitions, including the FIFA World Cup.
Current Team and New Team
As of now, Uzoho plays as a goalkeeper for Cypriot First Division club Omonia.
He joined the club in 2021 and has already made a strong impression with his exceptional goalkeeping skills.
Uzoho's talent and dedication have also earned him a place in the Nigerian national team, where he continues to represent the Super Eagles on the international stage.
Uzoho's International Football Club History
The talented Nigerian goalkeeper has had an impressive career playing for various international football clubs.
Let's take a look at the teams he has been a part of, from his early days to the present:
Aspire Football Dreams (2013-2014)
Uzoho started his journey with Aspire Football Dreams, a renowned football academy that aims to develop young talents.
It was during this time that Uzoho honed his skills and showcased his potential as a goalkeeper.
Deportivo de la Coruna U19 (2016-2017)
Uzoho's talent caught the attention of Deportivo de la Coruna, a Spanish football club.
He joined their U19 team and continued to impress with his exceptional goalkeeping abilities.
RC Deportivo Fabril (2017-2018)
Following his time with Deportivo de la Coruna U19, Uzoho moved up to the senior team's reserve side, RC Deportivo Fabril.
This step allowed him to gain valuable experience and further develop his skills.
Elche CF (2018-2019)
Uzoho's talent did not go unnoticed, and he secured a loan move to Elche CF, a Spanish club competing in the Segunda Division.
He made his professional debut during this loan spell, showcasing his potential on a bigger stage.
Anorthosis Famagusta (2018-2019)
During the same season, Uzoho also had a loan spell at Anorthosis Famagusta, a Cypriot club.
This experience allowed him to gain exposure to different playing styles and further enhance his skills.
Omonia Nikosia (2019-2020)
Uzoho's next move took him to Omonia Nikosia, another Cypriot club.
He continued to impress with his performances, solidifying his reputation as a promising goalkeeper.
APOEL Nicosia (2020-2021)
Uzoho then joined APOEL Nicosia, one of the most successful clubs in Cyprus.
His time at APOEL further established his presence in the football world and showcased his abilities on a bigger stage.
Omonia Nicosia (2021-2022)
Currently, Uzoho is back at Omonia Nicosia, continuing his football journey with the Cypriot club.
With his talent and determination, he is sure to make a significant impact on the team's success.
Personal Life
Is Francis Uzoho married?
The answer is yes.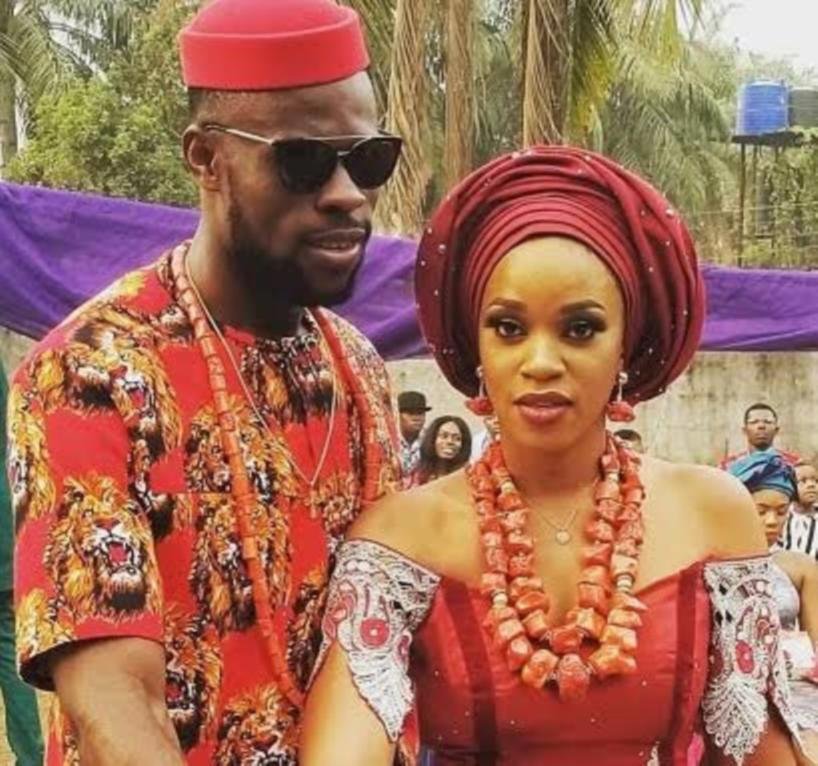 In 2018, Uzoho tied the knot with his long-time girlfriend, Soomie, in a vibrant traditional wedding ceremony held in Owerri, Imo State, Nigeria.
The event was a joyful celebration of love and culture, filled with colorful attire, lively music, and heartfelt moments.
The Age of Francis Uzoho's Son
The talented goalkeeper and his wife were blessed with their first child in 2019. The arrival of their son was joyously announced by Uzoho himself on Instagram, captioning the post, "Welcome to the world, son."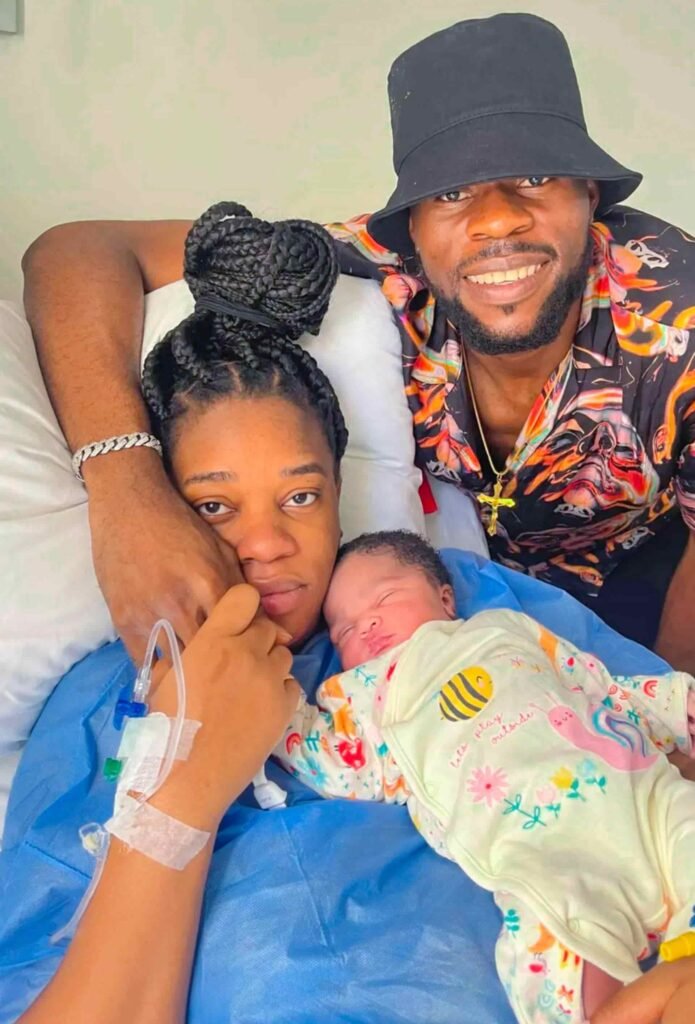 Since becoming a father, Uzoho has been sharing heartwarming photos and videos of his family, which have endeared him even more to his fans.
However, a controversial deleted Facebook post by Uzoho sparked speculation about the player's age.
So, how old is Francis Uzoho's son?'
As of 2023, the footballer's son is about three years old. This means that he was born in 2019, the same year Uzoho and his wife welcomed their bundle of joy.
While the controversy surrounding Uzoho's age may have raised questions, it is important to note that the focus here is on his son's age.
Net Worth and Salary
While accurate accounts of his net worth may not be known, it is estimated to be around half a million dollars.
According to sources, Uzoho earns a salary of approximately $4500 per week from his involvement with the Nigerian National football team.
This showcases the value he brings to the Super Eagles with his talent and dedication.
In addition to his national team earnings, Uzoho also receives an annual salary of $283,757 from his club, Omonia Nikosia in Cyprus.
Cars and Houses
As a successful footballer, Uzoho has the means to afford a comfortable lifestyle.
While information about his car collection and houses is not readily available, it can be assumed that he enjoys the rewards of his hard work and success.
This article was updated 2 weeks ago