Paulo Dybala breaks Cristiano Ronaldo's shirt record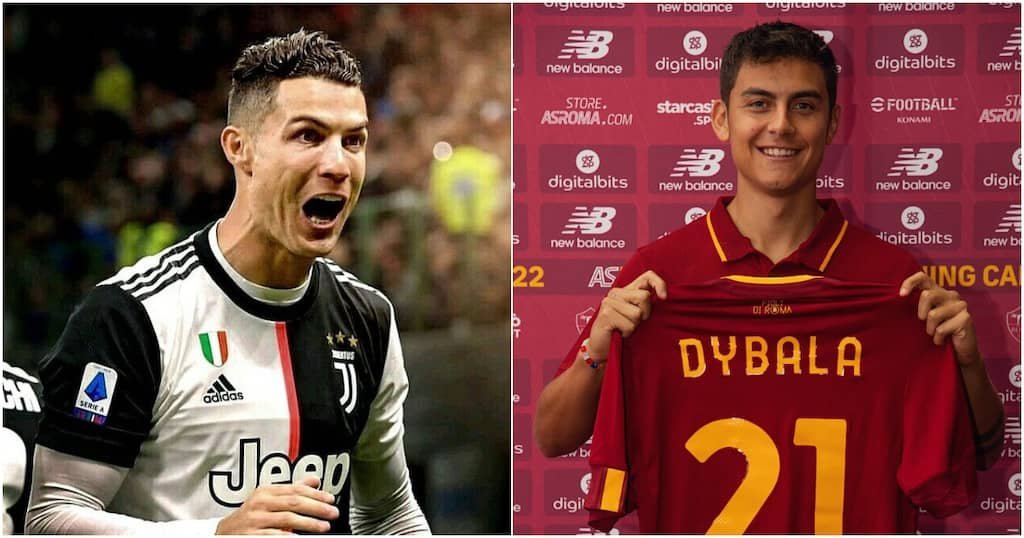 Manchester United star Cristiano Ronaldo is probably unhappy as he no longer holds the record for the most shirts sold in Italy in a single day.
According to Corriere dello sport, the record Ronaldo held following his blockbuster move from Real Madrid to Juventus in 2018 has now been broken by Paulo Dybala.
The 28-year-old joined AS Roma on a three-year deal earlier this week. And it appears Dybala's switch has gone down a storm with fans, too.
In fact, the Argentina international's move has proved so popular, that he's broken Ronaldo's record for the most shirts sold in Italy in one day.
Although the report did not contain any official figures in terms of jerseys sold, the measurements are based on how many respective shirts each club shifted on the day after the announcement of either player.
Roma fought off interest from a host of elite clubs, including United and Arsenal, to secure his signature and now Roma fans will be hoping Dybala can produce similar mind-boggling numbers on the pitch.