Why Kylian Mbappe was booed in Paris at Ballon d'Or awards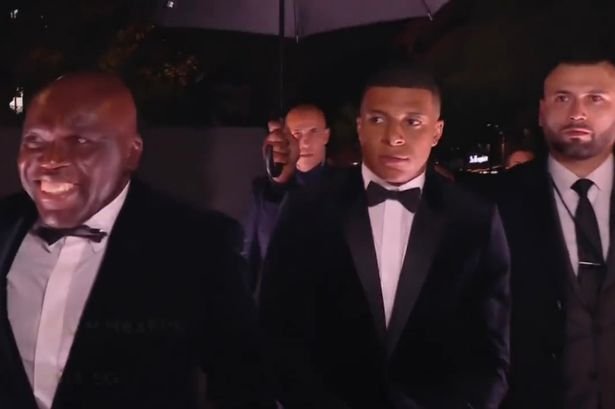 PSG forward, Kylian Mbappe was subject to a chorus of boos upon entering the 2022 Ballon d'Or ceremony.
The French football star walked onto the red carpet with his father as loud jeers could clearly be heard in the footage posted by the Ballon d'Or social media account.
The ceremony was held at the Thearte du Chatelet in Paris and it certainly seems even Mbappe's own home Paris Saint Germain fans weren't happy to see him.
It comes after reports emerged last week that the French star wanted out of the Parc des Princes in the January transfer window.
It would come just months after signing a new contract with the club.
Fans were surprised when Mbappe decided to renew his contract at PSG last season, after he'd been linked so strongly with a move to Real Madrid.
His deal was up in Paris but he decided to sign on until 2025, although it has since been confirmed that the forward can actually walk away from the deal a year before.
However, the striker denied any claims that he was angling for a move away from the club.
However, the boos seem to indicate that the Paris fans have already made their mind up on the player.
One fan wrote: "Paris is crazy, how they booing their club's star man in their own city."
Another said: "Nah Mbappe is so hated, how do you get boo'd from the people in your own city."
A third added: "Frenchmen who plays in Paris and was told to stay by the president of France… gets BOOED by other French in Paris during the biggest sports award in France. You just can't make this up."
Fellow countryman Karim Benzema won the 2022 Ballon d'Or after an incredible season with Real Madrid in which he won the Champions League and La Liga title.