Too many Foreign Players Killing Super Eagles – Edema Fuludu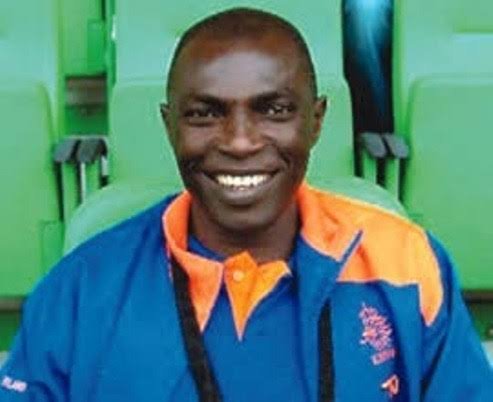 Former Super Eagles player Edema Fuludu says too many foreign players is a factor working against the team.
Fuludu is a member of the Eagles squad to Tunisia 94 Africa Cup of Nations and also played for teams such as Julius Berger and BBC Lions here in Nigeria.
In his message tagged 'Gernot Rohr' My Thought', explaining why foreign born players is killing the Super Eagles team.
"Those who were born and bred in Nigeria have this different psyche and are always happy to be back home and want to perform to not only win but please their families, friends and associates in Nigeria." 
Fuludu added that, "Homegrown Super Eagles players understand the street mentality whenever they are invited."
While he opine that the Super Eagles coach Rohr has met the target given to him by his employers, but insisted that the continuous stay of the Franco-German may not take Nigeria football to higher level.
The former BBC Lions star further stated that, "Talks about the need to sack him is coming on the heels of his inability to produce a team that plays a consistent and robust football, which the Eagles were known for given the arrays of young and enterprising players in the team, yet the coach could not establish a pattern in five years."
"His negative attitude towards homegrown talents and the desire to help develop our football as Eagles technical adviser is the main issues leading to the current uproar about his sacking."
"I am an advocate of a home base coach with structured backroom staff helped by an accountable technical department of the Nigeria Football Federation (NFF)."
While the managerial position of the Super Eagles is still under lot of scrutiny on wether to sack Rohr or not, Fuludu opine that we need a coach who will be allowed to do his job without any interference.