Significant points as Manchester United share the spoils in the Premier League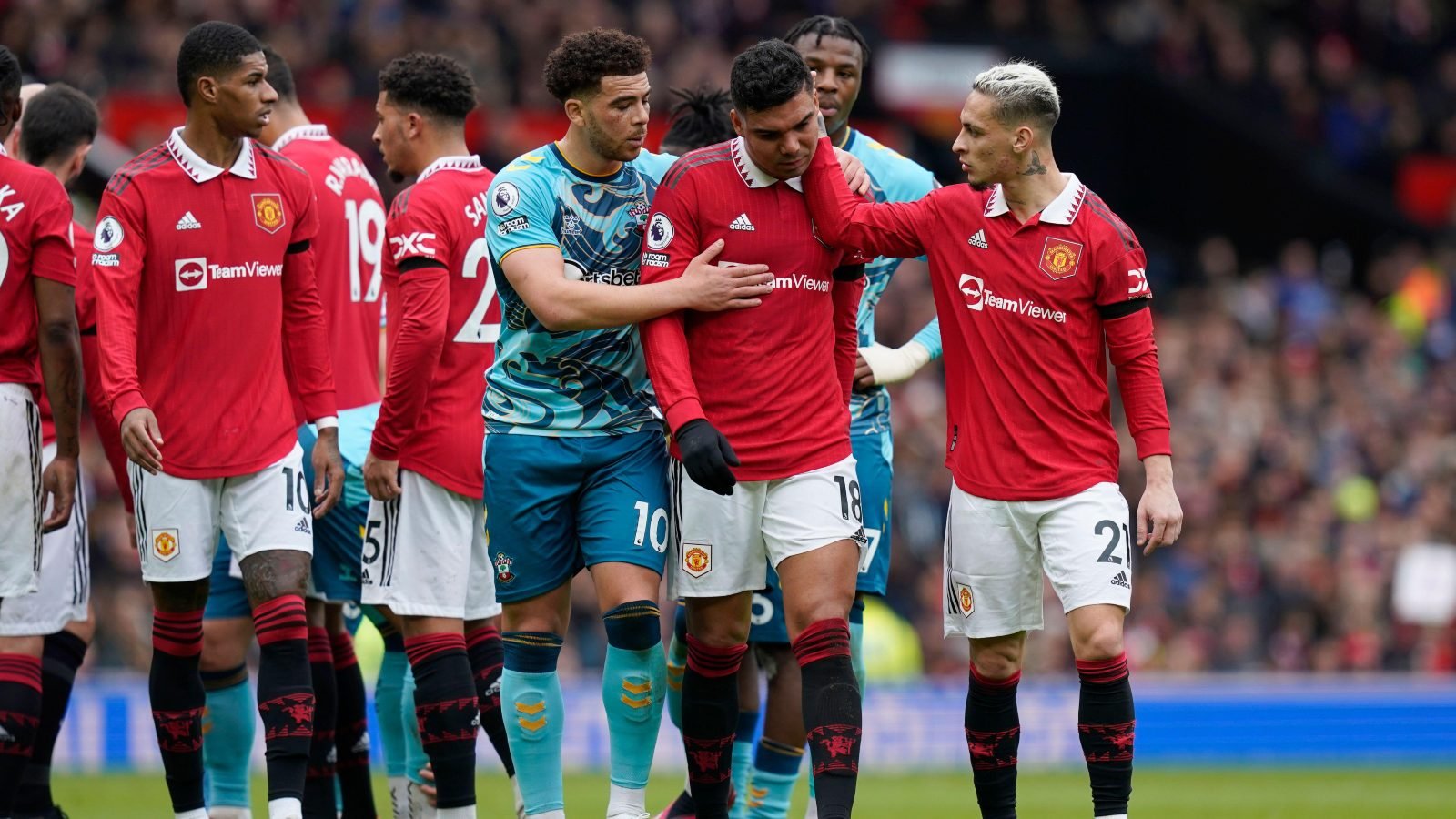 Manchester United was held to an embarrassing 0-0 draw at home against Southampton as the Saints paid them homage to the reds side of Manchester (United) on Sunday.
The Red Devils may have claimed a vital 4-1 win against Real Betis in the Europa League on Thursday.
But the Saints were prepared for battle at Old Trafford as we evaluate the Significant points from the Old Trafford encounter.
Massive disappointment for Erik Ten Hag
The Dutch manager would be dismayed by his side's inability to pick up the three points from this match at home.
While the match may have revealed that the ghost of Liverpool's 7-0 defeat has not been completely erased.
All this and more would be a significant issue to ponder for Erik ten Hag as his side ensured a dismal afternoon at home against Southampton.
Valuable Points For Southampton
The Reds Devils should have known that defeating the Saints in this fixture would be daunting. Even as the Southampton side occupies the drop (relegation) zone.
That condition may have caused the visitors to hold on for a draw against the Red Devils thus leaving the theatre of Dreams the happier of the two sides.
Red Card For Brazil's Casemiro
The Brazilian star Casemiro was widely exposed in the match following the absence of his compatriot Fred in the midfield pivot.
That may have forced him to bear all the defensive midfield burden with acres of space to cover in the ocean-like Old Trafford Arena.
This is his second red Card of the season for Manchester United. As he's going to miss three games for the Reds Devils after he was sent off in the 34th minute via a foul on Southampton's Alvarez