Should Manchester United Sign Jude Bellingham After Marcus Rashford Verdict?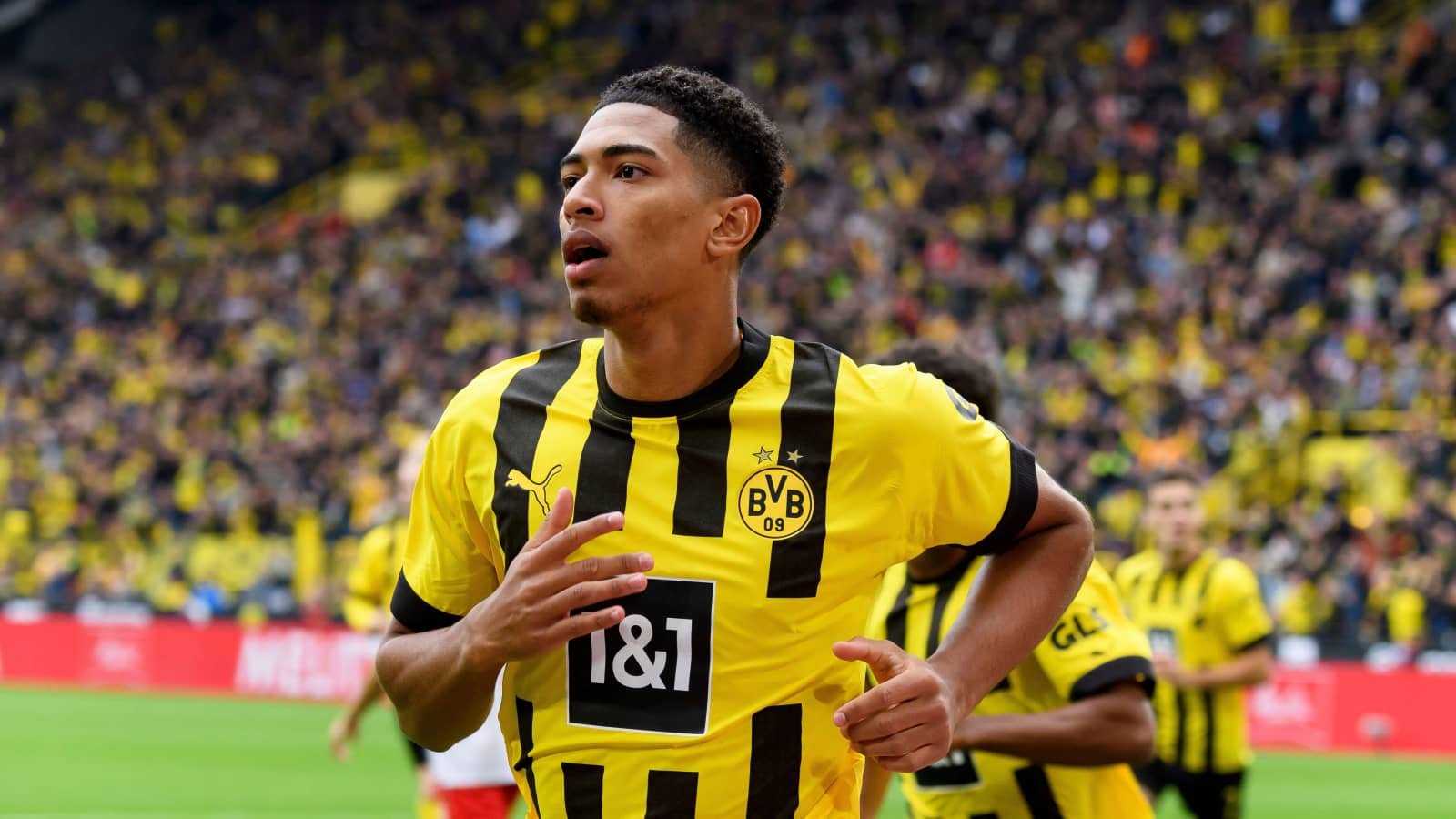 Manchester United could be joining the list of teams looking to sign Borussia Dortmund's Jude Bellingham this summer.
Bellingham, who scored at the World Cup in Qatar last year, is expected to leave Dortmund at season's end and has been referenced by many big-name clubs across Europe.
Even Dortmund knows it will struggle to keep Bellingham, as was seen when they lost Erling Haaland last summer.
The Reds are not giving up hope of bringing him to Old Trafford – they have refused to rule out a fresh attempt at signing him.
Manager Erik ten Hag spoke highly of Bellingham, supposedly saying that if he could sign any player in the world it would be him.
That praise has been echoed by Manchester United player Marcus Rashford, who noted that within two to three years there wouldn't be debate about Bellingham being the best midfielder in the world due to his running ability, goal-scoring capabilities, defending and all-around talent.
With such high praise for the 19-year-old, Manchester United should make every effort possible – even if unsuccessful – to bring Bellingham to M16.