Ronaldo set for worst goalscoring record in sixteen years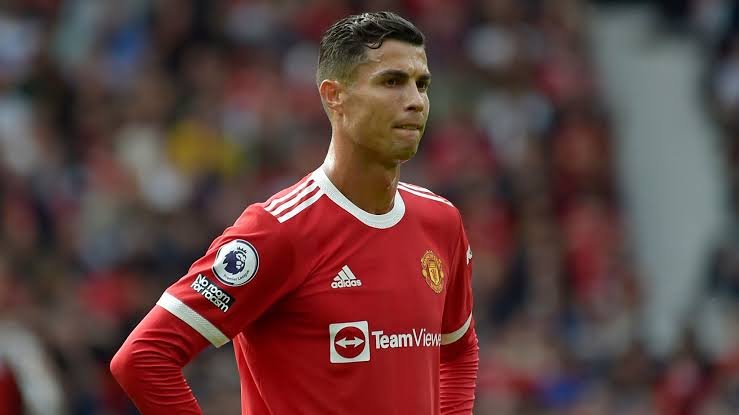 Manchester United forward, Cristiano Ronaldo, is on course for his worst goalscoring record in sixteen years.
The goal ratio of the 37-year old in every two games in the Premier League this season is solid enough for other forwards in the league, however, it happens to be his personal worst record since 2006.
Recall that when the Portuguese star was signed last August, many thought his coming back would be a glorious one but unfortunately, despite hitting the ground running at the early stages of the season, his goalscoring prowess seem to have dropped and United have retrogressed hugely.
While the 37-year old Ronaldo isn't a complicit for United's decline, his individual goalscoring record has been worrying.
Ronaldo notched three goals in his first two Premier League matches when he returned, notably against West Ham and Newcastle, thus sparking huge frenzy among the Old Trafford family.
He has only managed just five goals in seventeen appearances afterwards for the Red Devils.
The season has just fifteen league matches left, his estimated tally by the end of this season is a meagerly 15 goals.
A far cry from what many bargained for when he returned to Old Trafford in August, and particularly considering that he came on the heels of a twenty-nine goal campaign for Juventus.
In fact, Ronaldo has averaged at least twenty-one league goals in every season since the 2008-2009 season which was his last with Manchester United before he joined Real Madrid for a world record fee as of that time.
Amidst all this, Ronaldo is becoming more frustrated with life at Old Trafford and he's reported to want to meet his agent and discuss his options when the season ends.
The Portuguese captain will surely consider his future at the club, who the becomes the next permanent manager of Manchester United and also where the club would finish on the table, when he meets his agent.
The sad truth is that Ronaldo has endured his most difficult season since his early days as a United forward and this might just earmark the beginning of the end to a glamorous and colorful career at the top level of the game.