Ronald Koeman vs. Xavi Hernandez: who is to blame for Barcelona's Champion's League Exit?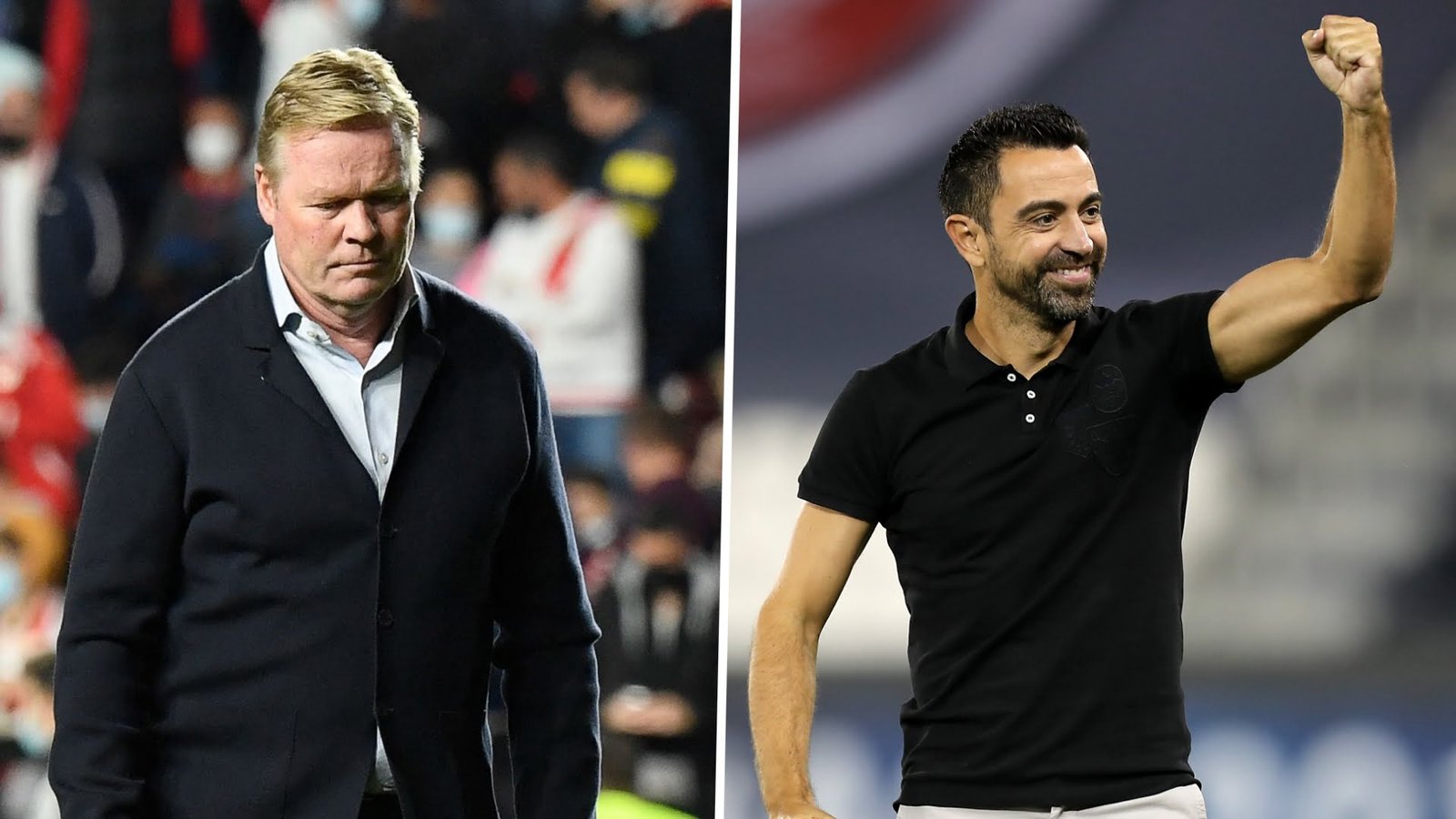 The Catalan giants have been eliminated from the group stages of this seasons competition (UEFA Champions League) much to the dismay of many fans who've loved Spanish giants FC Barcelona based on their success in Europe.
With fellow rivals and Spanish side FC Atletico Madrid and Real Madrid still in the competition, it's obvious as to why the quarters around the club (Barcelona) would not be pleased with this stance.
Barcelona began the campaign on a poor note under Ronald Koeman losing woefully to Barcelona's obvious main rivals in the group in the class of Bayern Munich.
They lost 0-3 at Nou Camp to the Bavarian giants. A result that suggests Barcelona fall to fame and pedigree under the watching eye of the Dutch manager Ronald Koeman.
While the club's narrow win (1-0) over Dynamo Kyiv was a sign of a side ready to crash from the competition. The team was lack lustre, lacked focus and inspiration.
And it's obvious that the hierarchy at the helm of affairs delayed too long to get the Dutchman out of the way (job).
The issue will make matters more difficult even for new and young boss Xavi Hernandez who will be expected to rekindle Pep Guardiola's renaissance at the club.
It will be a tall order for the Spanish midfield legend to deal with, unlike the better club situation that Guardiola took over from as of then.
Though injury may have dealt with the Catalan giants, Koeman's poor approach has hampered the sides season in earnest.
How come they could not even beat another side in the group aside from Bayern Munich.
Even though Xavi should have done better to salvage his sides season in Europe with a decent result against Bayern Munich in the final group game of the competition.