Real Madrid Football Academy In Nigeria, Registration, Fee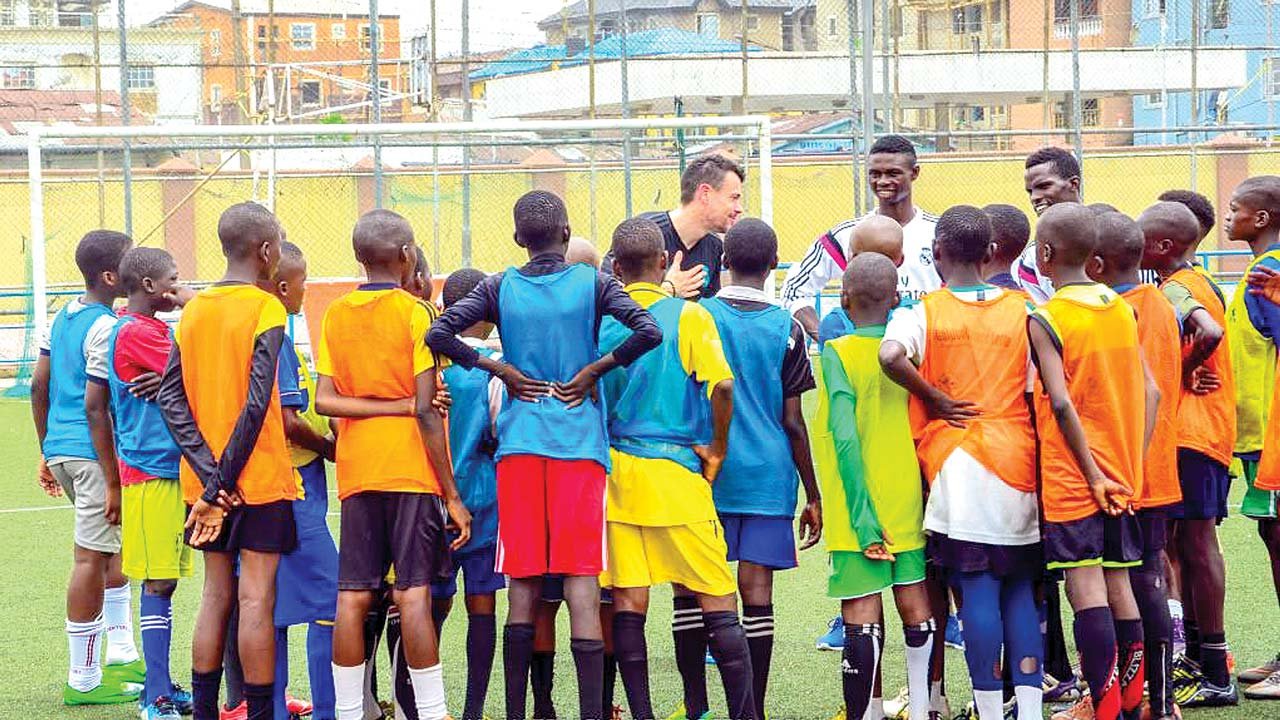 Is there any Real Madrid football academy in Nigeria? How can I join Real Madrid Football Academy in Nigeria? Where is Real Madrid academy located? How can I join Real Madrid FC? Is Real Madrid academy free? Does Real Madrid have tryouts? Do academy players get paid? How many academies does Real Madrid have? How do I contact Real Madrid FC? Does Real Madrid have a youth team? What is the Real Madrid Foundation?
See Also: Chelsea Football Academy In Nigeria Registration & Fees
How To Join Real Madrid Football Academy In Nigeria
The Real Madrid Football Academy in Port Harcourt, which is owned by the Rivers State Government in partnership with the Real Madrid Football Club of Spain, has already had a selection process and has admitted its first set of students.
An intending student who wishes to take the academy admission form is expected to undergo aptitude tests before being subjected to a physical football screening exercise at the Sharks Football Club Stadium, hospital Road, Port Harcourt.
The Real Madrid football academy has world-class, high-level facilities that can compare with the best academies in Europe.
Aside from the outdoor facilities comprising a football pitch and well-constructed swimming pool among others, the Real Madrid Football Academy has classrooms, staff rooms, student hostels, ICT rooms, Biology, Physics and Chemistry laboratories, Dining Halls and other meticulous provisions provided for in the well thought out structure.
Real Madrid Football Academy in Port Harcourt has recruitment on a yearly basis and here is how to join.
ELIGIBILITY
The foundation was set up in Port Harcourt as empowerment for talented kids in the state who could use football to earn a lucrative career. Therefore it is targeted at kids only.
Anyone between the ages of 5 to 12 years can apply to join the academy.
Any child from any part of Nigeria can join, though a special preference will be given to kids from Rivers State, from whose guardians and parents the academy is partly funded.
All applicants must be Nigerian.
Preference is given to kids who are in school with the Rivers state ministry of Education as a part of the recruitment process.
HOW TO REGISTER
As a guardian/parent, you can register your kids by visiting the Rivers Academy official website http://www.riversstateacademy.com/
The first page will ask you about the session of registration. Fill in 2021 and click next
Fill in all personal details of the child. These include full names, local government Area and state in Nigeria, Date of birth, gender, current/last class, and the number of siblings. After filling, click next
Fill in the school last attended and click next
The next session is for the details of the parent or guardian registering the child. These include full names, their relationship with the child, working phone numbers and email address. Click submit after filling the form.
The next page will notify the Guardian or parents that the information has been recorded. A message of successful registration will be sent to provided mail on successful registration afterwards.
Screening
Guardians and parents whose kids' applications were successfully accepted will receive notification on when to come for screening.
The screening would last for a period of four days. Accommodation and other Basic resources will be provided for applicants during the entire period of the screening.
School Fees
According to officials of the Real Madrid Football Academy, the school fee in Nigeria is free to all Rivers State indigenes, who will constitute 70 per cent of the students, while 30 per cent will be open to trainees footballers from other states across the country.
Message can be sent to the School Sports Team using this email address: [email protected]