Real Madrid 4-2 UD Almeria; Statistical Analysis as Karim Benzema nets an impressive hat-trick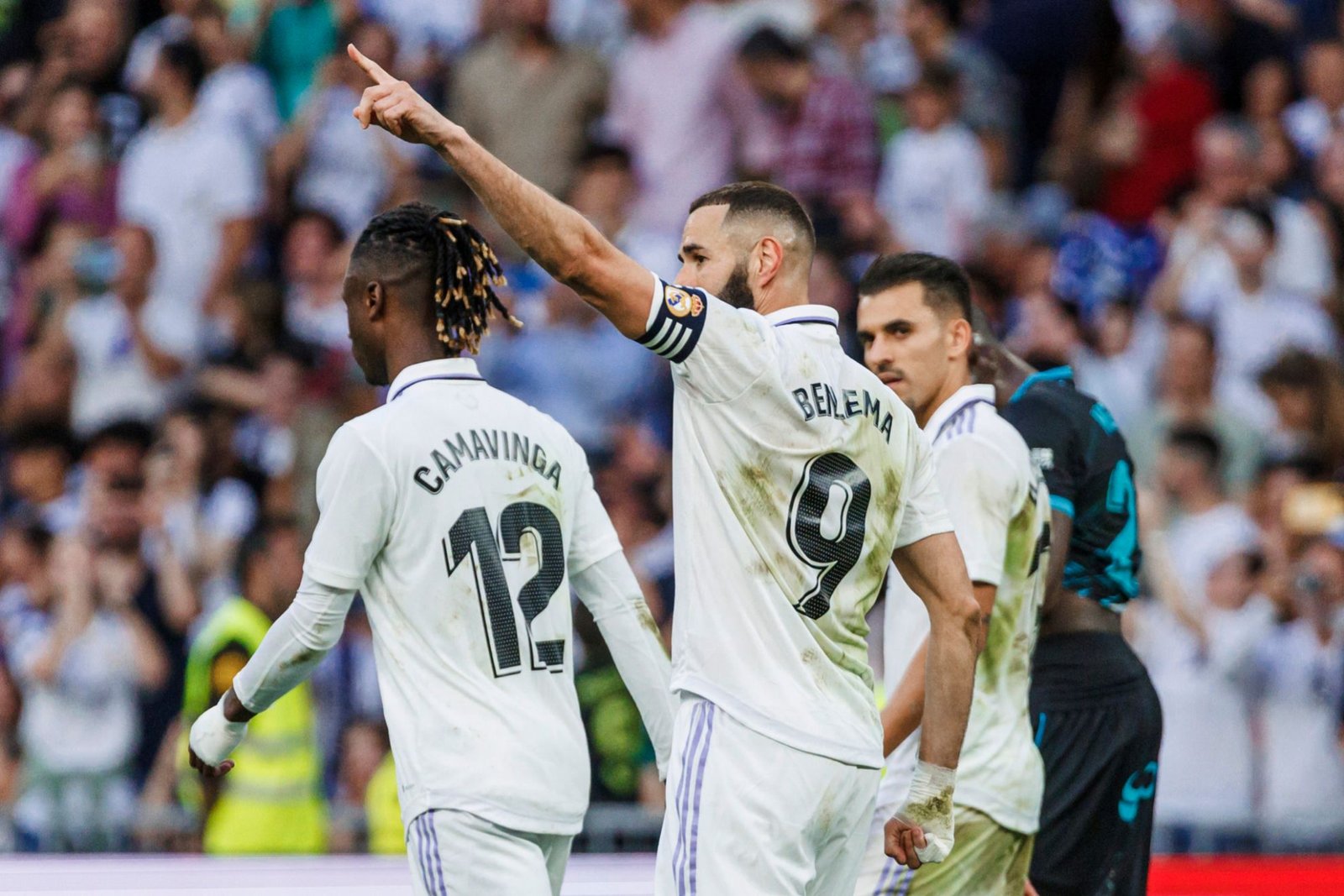 Carlo Ancelotti's Real Madrid would be pleased with the fact that they secured the three points in this Spanish La Liga contest.
While Rodrygo's individual performance would be the highlight of the tie as well.
In the end, Real's defending left more questions for the Italian manager Ancelotti as they finished 4-2 at home.
Here, Isagoal.com reviews the statistical analysis as it happened on this occasion.
                              Full Statistics
                              Shots on Target
8 (Real Madrid)                                                                                  (Almeria) 3
The home side showed the attacking firepower against Almeria as they nailed the visitors at home.
Real Madrid's skipper Karim Benzema was at his peak in the encounter as his hat-trick brought fortune to his side in the contest.
                               Shots  off target
5 (Real Madrid)                                                                                  (Almeria) 5
The visitors had a couple of chances at goal but the lack of accuracy in the final third influenced their woes at the end of the match.
Though Real Madrid had some missed opportunities which was evident in the match. However, they've made their mark in the attack to deserve the goals they scored in the match.
                               Blocked shots
2 (Real Madrid)                                                                                                  (Almeria) 1
The home side was much better than the Almeria side in the defending aspect of the game. Though they weren't convincing enough a top-class side should be at the backline.
However, Real finished with 2 blocked shots as compared to 1 shot blocked by the visitors.
                                   Possession
68 (Real Madrid)                                                                                           (Almeria) 32
The Los Blancos had better control of the game as they made their counterpart UD Almeria chase the match for much of the contest.
 Real Madrid had 68% of the ball possession as compared to the  32% only Almeria had in terms of the ball possession in this tie.
                                   Corner-kick
7 (Real Madrid)                                                                                  (Almeria) 0
The home side exerted more attacking threats on the visiting UD Almeria side in this encounter.
And it wasn't a surprise how the home side had 7 corner-kicks as compared to none by the visitors Almeria in this match.