Pogba's Struggles At United Are Like Sebastian Veron's Stint At Old Trafford – Richards & Shearer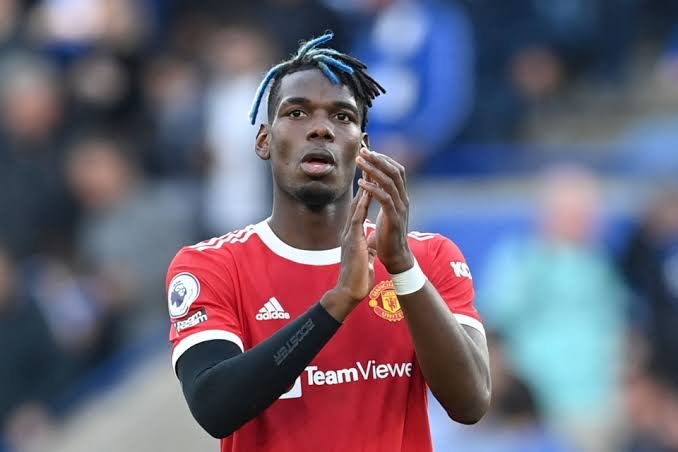 Former Newcastle United legend Alan Shearer and City defender Michael Richards has likened Pogba's United form to that of former Argentina international Sebastian Veron, saying the Argentine failed to maximize his potential at United.
Veron was signed from Serie A giant Lazio for a record transfer fee of £28 million when he joined United in 2001 with the expectations that he's going to hit the ground running, but he fell short of United's expectations and left the club two years later as a flop.
Much like Veron, Pogba joined United in 2016 and while he has stayed longer than the Argentine did, the 28 year old's struggles is in semblance to that of Veron's stint at Old Trafford.
Richards during,  'Match of the Day Top 10 podcast', said: "I just remember him (Veron) been a flash in the pan before he came to United you expected big things."
"He's like Pogba, Pogba's stayed longer but when you watch Pogba, you want him to do something brilliant every time and the same with Veron as well you wanted him to score 40 yard goal or 60 yard pass, it was just a little bit fast for him."
"He wanted to slow down the tempo a little bit. This is what I don't understand, people always ask, why did it not always happen."?
The Newcastle United legend Shearer wholeheartedly subscribed to the comparison between the United midfield players.
"I definitely agree with the Pogba comparison, I think everyone looked at Veron and thought wow, what a player signed for £28m which was a lot of money than and everyone was expecting that of him every week, but ability wise he wasn't in there."
While Pogba will be out of contract at United at the end of the season, the Frenchman has been faced with a lot of criticism for his performances and decision not to commit his future to the club in recent weeks.