How To Open Account With Sportybet Nigeria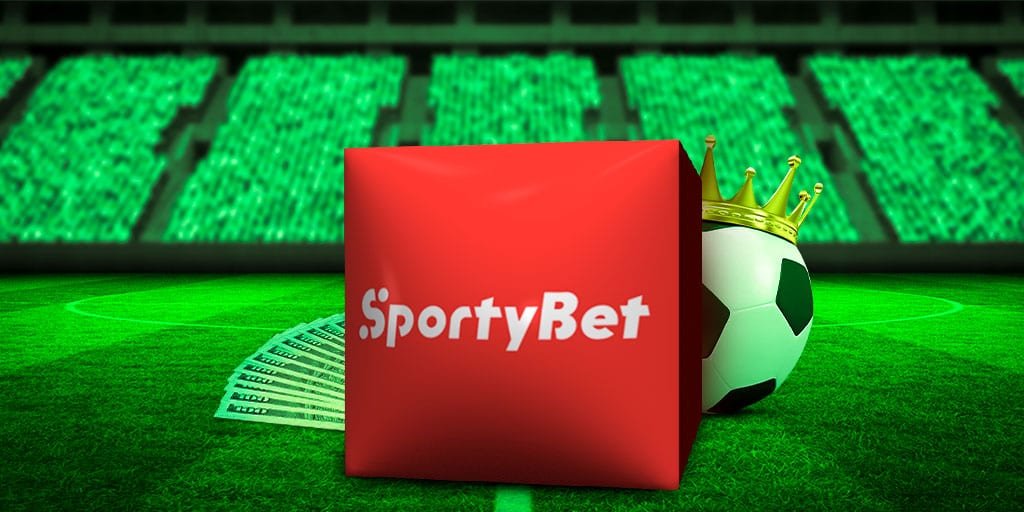 Can you show me how to open account with Sportybet? How do I create a Sportybet account in Nigeria? How do I verify my Sportybet account? How do I get my Sportybet user ID? Who is the owner of Sportybet? How do I withdraw money from my Sportybet account? How do I use Sportybet? How do I change my Sportybet account number? Can I have two SportyBet accounts? Why can't I deposit in my SportyBet account? What is KYC verification in SportyBet? How do I contact SportyBet Nigeria? Does SportyBet pay cut one? What is SportyBet withdrawal pin? How do I register SportyBet via SMS? Does Sportybet have cash out? How do I deposit in Sportybet with GTB USSD? How do I deposit money on Sportybet Nigeria? How much can I deposit in my Sportybet account? How do I verify my date of birth on SportyBet? How do I unblock my SportyBet account? How do I change my SportyBet password? How long does a SportyBet deposit take? Why is my Sportybet not working? What happens if you lose a game on SportyBet? How do you make money on Sportybet?
See Also: How To Deposit On Betking Account In Nigeria
How Sportybet Sign Up In Nigeria Is Done
You can create a new Sportybet account by following the simple steps below:
Go to Sportybet website and click on the Join Now icon at the top right corner of the screen.
You will be directed to a page requesting you to fill in your mobile number and create your account password and other relevant information. Fill in all the necessary fields and click on the create account icon.
A 6-digit One-Time Password (OTP) will be sent to you. Input it in the provided field and complete your registration.
After completing your account, you will be redirected to the home page as a registered member of Sportybet and can now enjoy the features available to registered users, which include enjoying a 250% first-time deposit and many others.
Note that after registration, your username or the verified mobile number cannot be changed or altered as this process is permanent. Make sure you are registering with your mobile number.
If you, however, need to retrieve the phone number, then you will have to contact Sportybet on phone number: 08181988888 or email: [email protected]
Forgotten your password? Or is that you keep getting an 'incorrect password' message while trying to log in? Then click on the "forgot password?" just under the login icon and follow the steps to get a new password.
You can also change your password by clicking "my account (me)" and click on info. Select "change password" and input your new password.
You can effect changes on your account profile or make an update by going to "my account (me)," click on info and change/update your profile.
How To Delete/Deactivate Account On Sportybet
There are two options to delete your Sportybet account:
Option one is to delete your Sportybet account by email. You send an email to the betting company and request that they delete your account from their database.
You can follow these steps to do that:
Open your registered email account from the app or website.
Use this email address: [email protected]
Where 'Subject' is written, type "REQUEST TO DELETE MY SPORTYBET ACCOUNT".
Compose a simple email requesting them to delete your account and wipe all your information from their database.
And then send
Option two is to cancel your account is to call the Customer Service Representative on 07008888888
How To Change Sportybet Account Number & Phone Number
If you wish to update your personal details on Sportybet, login into your account, go to "My Account(Me)" drop-down menu and select "My Account(Me) Info". You can then change your profile as desired.
However, you cannot change your username after you have created your account. Your username is a verified phone number that you have chosen during the registration process.
But you can change your password. Just login into your account, go to "My Account(Me)" drop-down menu and select "My Account(Me) Info", then click on "Change Password".
Let's now learn how to deposit money on your Sportybet Nigeria account.
All Sportybet Nigeria Deposit Method
Now that you know how to open account with Sportybet and have opened yours, it's time to know how to fund it using USSD codes, banks and ATM.
Deposit With Sportybet USSD Code
Your mobile number has to be linked to your Sportybet account for this kind of deposit to be successful.
Dial *723*04347201*depositAmount#. Note that this USSD code works for Access Bank, First Bank, Zenith Bank, UBA Bank, GT Bank
Enter your mobile number to register with Sportybet.
Select the desired method of payment and input your bank account pin in the dialogue box and send.
A message confirming your successful deposit will be sent to you.
Deposit With Bank Account
Log into your account using the Sporty website or the App and click the 'My Account' icon.
Click on deposit and select your Bank. You can click on the other 'Bank option' if yours is not listed among the first sets.
Fill in the amount you wish to deposit and Click top up now.
Supply your Debit card/ ATM card details.
A One-Time Password (OTP) will be sent to your bank mobile Number. Enter it on your phone.
You will receive a message notifying you of a successful transaction.
Deposit Through ATM Machine
To deposit money to your Sportybet account from an Automated Teller Machine, follow the steps below:
Insert your Debit or Atm card and select "Quickteller" or "pay bills" (This is dependent on the Bank Machine used)
Select your Account type.
Click "paying Merchant" or "others" and type in the Sportybet merchant code (04347201)
Type in your reference number (the mobile number registered to your Sportybet account), the amount to deposit, and your mobile number.
You will be notified of a successful transaction.
NB: depositing to your Sportybet Account does not attract any charges.
The minimum deposit per transaction is one thousand Naira ((₦1,000), while the maximum deposit is about ten million Naira ((₦9,999,999.00).
Sportybet deposits are instant but can take some time if there are Network issues – you know Naija nah! Also, if you have an insufficient Bank account balance, it could result in an unsuccessful deposit.
How To Cancel Pending Transaction On Sportybet
As a new user, all you need to do is update the Sportybet app and confirm your account details. Before depositing, you will be redirected to the account confirmation screen. Check the details and hit Confirm.
Note that your first and last names will be automatically taken from the name on your card or account used to initiate a deposit.
After the confirmation is done, the deposit transaction will be successfully submitted and will be credited to your SportyBet wallet.
If for some reason, you could not do this at the time of your first deposit, newly registered users will also get a pop-up when they visit SportyBet next time.
Now to cancel a pending deposit on Sportybet for existing users, i.e. if the status of your deposit is pending, kindly confirm from your bank account to see if you have been debited.
And if you have been debited, you'll need to exercise some patience. Deposits are usually processed immediately.
However, in some instances, it may take up to two hours depending on the network and other 3rd party providers to get the final status of the transactions. 
Since you've learnt how To open account with Sportybet and how to deposit money in it, it's only commonsensical to know how to withdraw your money from Sportybet.
Sportybet Withdrawal Process & Method
To withdraw money from Sportybet to your account, you can use the Sportybet website or the Sportybet App.
Via Sportybet Website
Go to https://www.sportybet.com/int/ and click on the Login icon. Login with your Account details. 
A new window will open with a list of functions. Click on the withdraw icon.      
Select your Bank from the list of Banks and enter your account details. Click or type in the amount you want to withdraw from your winnings. A four-digit security code will be sent to the number linked to the Bank account. Input the code on the space Box.
Your request would be processed, and payment instantly transferred to your Account.
Via Sportybet App
To withdraw using the App, click on "My Account(Me)." 
Select withdraw from the options list and input your desired amount before clicking withdraw. 
Payments will be instantly sent to your Account. 
Withdraw From SportyBet via SMS
Withdrawing via SMS is applicable only in Kenya.
Send an SMS with "withdraw#[amount]"#[PIN code]" to 29123. Example: "withdraw#10000#1234″ to 29123.
You will receive a confirmation message from M-pesa as soon as your withdrawal request has been processed: "Your Withdrawal request of KES *** has been processed.
An additional Carrier Fee of KES 16.00 will be applied if the withdrawal amount is less than KES 500.
Your current SportyBet's Balance is KES *** (your current Gifts value is KES 300, which can be used when placing bets)."
That's how to withdraw from Sportybet via SMS.
How To Transfer Money From One Sportybet To Another
The steps below is for those who wish to transfer funds from one sportybet account to another from your balance or top-up your Friend's SportyBet account with the new "Transfer to Friend "feature:     
Log in to your SportyBet account.     
Click on your Account's Balance in the top-right corner.     
Click on Withdraw       
Click on Transfer to Friend. At this stage, you will need to have BVN verified, Sporty PIN set (see how to generate Sportybet PIN below), and Email verified. Only then will the Enable button be available to Opt for Transfer to Friend.     
If you have any of the prime requisites not configured, you can still do it by selecting the respective option for action.
Click on Enable once the BVN is verified, Sporty PIN is set and Email is verified.
Enter the 6 digit code to verify your registered phone number. You can request the 6 digit code 5 times in 24 hours. Please disable the Do Not Disturb to receive the code. If you still do not receive the code, please contact our Customer Care.
On successfully verifying your registered mobile number, you will receive a Congratulations message that Transfer to Friend has been successfully subscribed for and will be activated after a 24 hour Cooldown period. Click on OK     
The user will receive an SMS and an email alert on the registered mobile number and verified email address on successfully applying for the Transfer to Friend option. 
Sender's Transaction Limits
The minimum value per transaction that can be transferred is ₦100.00 
The maximum value per transaction that can be transferred is ₦5,000.00 
The maximum transaction value per day that can be transferred is ₦5,000.00 
Receiver's Transaction Limits
The maximum value that can be received per day is ₦5,000.00
Sportybet Withdrawal Rules
If you are making a withdrawal with an account not previously used on the App, you will need to create a personal security verification code.
To set up the security code, you will have to type in a 4-digit pin that will be used for the withdrawal and subsequent withdrawals on that Account.
So you will have to keep it safe. Suppose the winning ticket was played in a Sportybet agent shop.
Payments will be made by the agent either in cash or sent to the Account you will provide.
You should also note that all withdrawals on Sportybet are free of charge. You can also use different accounts to make withdrawals when using the App as Sportybet does not restrict users to only one Account.
The minimum withdrawal you can make per transaction is one thousand Naira ((₦1000), while the maximum daily payout/withdrawal is Fifteen Million Naira ((₦15,000,000).
Payments are normally made instantly but may take between 30 minutes to 24 hours if there are network issues.
A withdrawal with a "pending" status signifies that payment is still being processed, and it could take up to 3 days before confirmation is made.
How to get Sportybet PIN?
Before every withdrawal request, you will be prompted for a Sporty PIN. To generate your own Sportybet PIN code, here are the steps to follow.
Log in to your account. 
Click on your Account's Balance in the top-right corner. 
Click on your username at the top of the screen.   
You will be re-directed to "My Account Info". Select Sporty PIN Option to create your PIN.     
Enter the PIN of your choice and confirm to successfully create a Sporty PIN. 
NB: if you input an incorrect PIN 3 consecutive times, your PIN will be locked and you will not be able to place any withdrawal requests for one hour.
If you've forgotten your PIN, reach out to Customer Care for further assistance.
How Does Cash Out Work In Sportybet
Cashouts are not guaranteed options on Sportybet but are rather offers that pop up at random. Cashout is available in a wide variety of markets. However, SportyBet has the right to remove some games or competitions or sports from the Cashout offer at any time without prior notice.
And please note that the minimum cashout amount is ₦20.00. Moreover, bets placed using a Gift are not eligible for "Cashout".
You will not be able to Cashout if the Cashout amount is less than ₦20.00 or if you have used Gifts while placing bets.
How To Set Auto Cash Out On Sportybet
Auto Cashout is a new revolutionary feature offered by SportyBet. Auto Cashout rule can be created after the successful placement of a bet. While creating the rule, users can set a threshold for each bet that is either higher or lower than the current Cashout Offer.
Once the Cashout Offer reaches or exceeds the threshold set, the system will attempt to, depending on the rule set, either fully or partially cash out the amount automatically and the funds will be added to the SportyBet balance.
The Auto Cashout rule can be removed at any time before it is triggered. It will automatically be removed if you cash out manually. You can have only one auto Cashout rule per bet at any given time.
Follow the steps below to create an Auto Cashout rule:
Log into your SportyBet account.
Click on Open Bets (Users must place a bet to create an Auto Cashout rule)
Click on Cashout
Click on Auto
Enter the amount to set the threshold. The amount can be higher or lower than the Current Offer. You can move the slider to either Fully cash out or Partially cash out. Click on Create Rule
The Auto cashout rule is now created. You can remove the rule at any given time before it is triggered.
For complaints on any Sportybet withdrawal issues, use the live chat on "support @sportybet.com."