Man United vs. Man City: Who will win the Manchester Derby contest?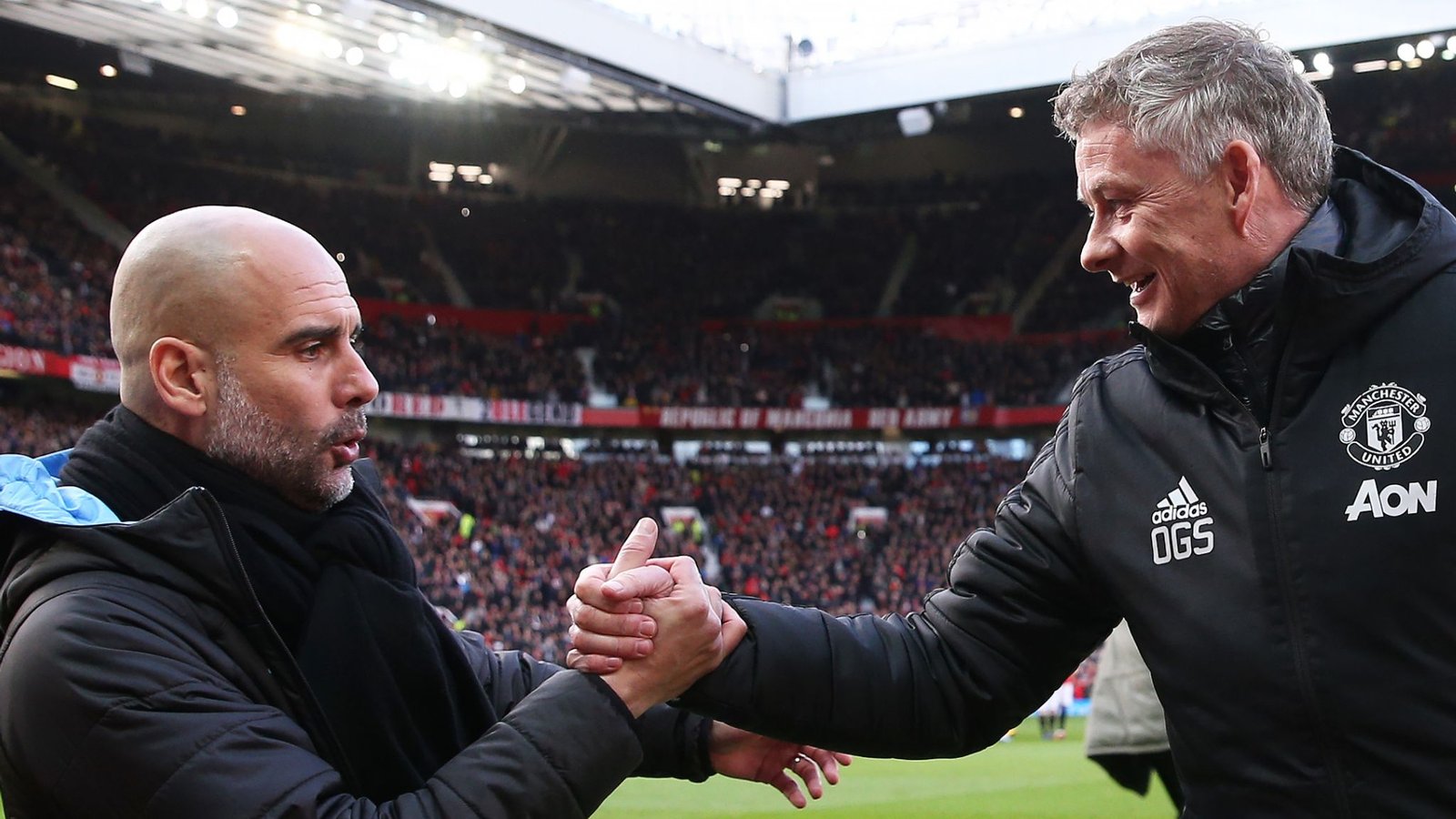 The stage is set for the big one at Manchester as the two EPL giants lock horns with each other. It's a huge match as far as the European game is concerned with United entertaining the might of Manchester City at home.
The Red Devils would have a big challenge in their hand even as Pep Guardiola and his men will be needing the all-important three-point in this fixture.
It's a trying time for Ole Gunnar Solskjaer as he gets ready for Guardiola's tactical rally on the pitch.
It remains to be seen who will come out on top as United aim to make their home advantage count in the process.
It is a tough call to make between these two sides with the Manchester sides going through a level of inconsistency in the Premier League.
Losing 0-5 to Liverpool may have threatened the job of Solskjaer in charge of the Red Devils but Ronaldo's magnificent showings have calmed down proceedings at the Theater of dreams.
With players like Paul Pogba (Manchester United) and Raheem Sterling (Manchester City) rumoured to be on the move, both managers have got a whole lot of work to do the focus their teams ahead of the Manchester Derby.
It will be as intriguing encounter on the pitch as fans look to get behind their teams via the 90 minutes affair.
However, City's inability to deal with certain defensive issues have been their major weakness for a long time under Guardiola.
While the likes of Cavani could come back into the side to partner Ronaldo in transition.
And it that be the case as it were the Citizens are in for a long day at Old Trafford. The injury to Fernandinho and certain defensive players in City's rank have not helped matters at all.
While Ole Gunnar Solskjaer may deploy a counter-attacking format to catch City defence napping in the contest.
Manchester City would obviously have an edge in the middle of the pitch with Kevin De Bruyne the architect of this operation.
While the silky Riyad Mahrez could harm the Red Devils via any slack in the defence area.
Both sides must be able to prove their mettle in this one while City's lack of a central striker continues to surface in big games.
It's tough to see Ronaldo not getting a goal in this one as he could be the magic his United team needs to upstage their rivals at home this weekend.