Maduka Okoye, born on August 28, 1999, in Düsseldorf, Germany, is a talented Nigerian goalkeeper who has been making a name for himself in European football.
Standing at an impressive height of 1.97 meters (6 feet 6 inches), Okoye possesses the physical attributes that make him a formidable presence between the goalposts.
Biography
Okoye's journey in football began in his youth, playing for DJK SC Flingern 08 and later joining the ranks of Fortuna Düsseldorf and Borussia Mönchengladbach.
He then moved to Bayer Leverkusen in 2017, where he continued to develop his skills.
In 2017, Okoye made his senior debut for Fortuna Düsseldorf II, where he showcased his talent and earned recognition for his impressive performances.
This caught the attention of Jong Sparta Rotterdam, where he spent a brief stint before making a permanent move to Sparta Rotterdam in 2020.
During his time at Sparta Rotterdam, Okoye established himself as a reliable and consistent goalkeeper, making 45 appearances for the club.
His exceptional shot-stopping abilities and commanding presence in the box earned him a loan move back to Sparta Rotterdam in 2022, after a short spell with Watford.
Okoye's performances have not gone unnoticed on the international stage either. Since 2019, he has represented the Nigerian national team, earning 16 caps.
As a key member of the Super Eagles, Okoye has demonstrated his ability to perform at the highest level.
In 2023, Okoye made a move to Udinese, a Serie A club, further solidifying his status as one of the most promising goalkeepers in Europe.
Maduka Okoye Profile
Full name
Maduka Emilio Okoye
Date of birth
28 August 1999 (age 24)
Place of birth
Düsseldorf, Germany
Height
1.97 m (6 ft 6 in)
Position(s)
Goalkeeper
Team information
Current team
Udinese
Number
40
Youth career
DJK SC Flingern 08
Fortuna Düsseldorf
–2009
Borussia Mönchengladbach
2009–2017
Bayer Leverkusen
2017–2018
Fortuna Düsseldorf
Senior career
Years
Team
2017–2020
Fortuna Düsseldorf II
2020
Jong Sparta Rotterdam
2020–2022
Sparta Rotterdam
2022–2023
Watford
2022
→ Sparta Rotterdam (loan)
2023–
Udinese
International career
2019–
Nigeria's Super Eagles
Relationship with P-Square
Maduka Okoye is the cousin of the famous Nigerian musicians, P-Square, consisting of Peter Okoye and Paul Okoye.
He is also the cousin of their elder brother and former manager, Jude Okoye. The connection between Maduka and the music trio was revealed through an Instagram post after the goalkeeper signed with Sparta Rotterdam.
Maduka shared a picture of himself in a club, expressing his excitement about joining the club and starting a new chapter in his career.
He captioned the post, saying, "Happy to sign for this tremendous and traditional club. Can't wait to get started with the new chapter in my career. Proud to be a Spartan."
In response to the post, Paul, also known as iamKingrudy, congratulated Maduka in the comments section.
He then took it a step further by posting Maduka's picture on his own page, congratulating him again with a positive caption that read, "When your kid bro is making you proud. Congrats @madukaokoye."
Although they did not explicitly state their relationship or the terms of their brotherhood, it is evident from their last names and the fact that they have different fathers that they are cousins.
Girlfriend of Goalkeeper Maduka Okoye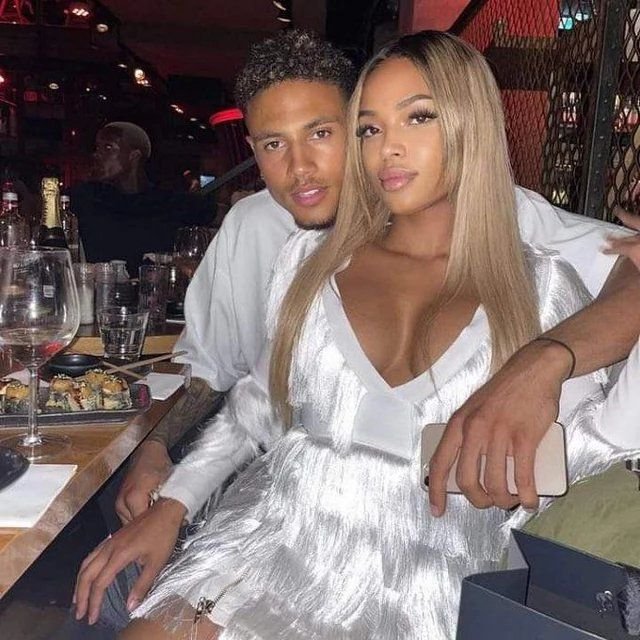 Rotterdam goalkeeper Maduka Okoye surprised fans by introducing his girlfriend to the public.
The Nigerian native, who had never been seen with a girl before, shared a picture of himself and a lady in a black gown, hugging each other. The caption "My Queen" left no doubt that she is his significant other.
While the identity of Maduka Okoye's girlfriend remains undisclosed, it is evident from the photo that she is a stunning woman.
The angle of the pose makes it challenging to determine her identity, but her beauty is undeniable.
Maduka Okoye, who gained fame for his impressive goalkeeping skills, has kept his personal life private until now.
Fans have been curious about his relationship status, and this revelation has sparked excitement among his followers.
As the couple continues to keep their relationship low-key, fans eagerly await further updates and hope to learn more about the woman who has captured the heart of this talented goalkeeper.
House and Cars: A Glimpse into His Lifestyle
The Nigerian footballer remains a mystery when it comes to his personal life. While he doesn't boast about his wealth on social media like many others his age, he also doesn't shy away from showcasing his possessions.
Let's take a closer look at Maduka's house and cars.
When it comes to his house, Maduka has never publicly discussed or shared any information about it. However, it is not uncommon for Nigerian footballers to invest in properties, both locally and internationally. It is possible that Maduka has houses set up in Nigeria, but only time will reveal the truth.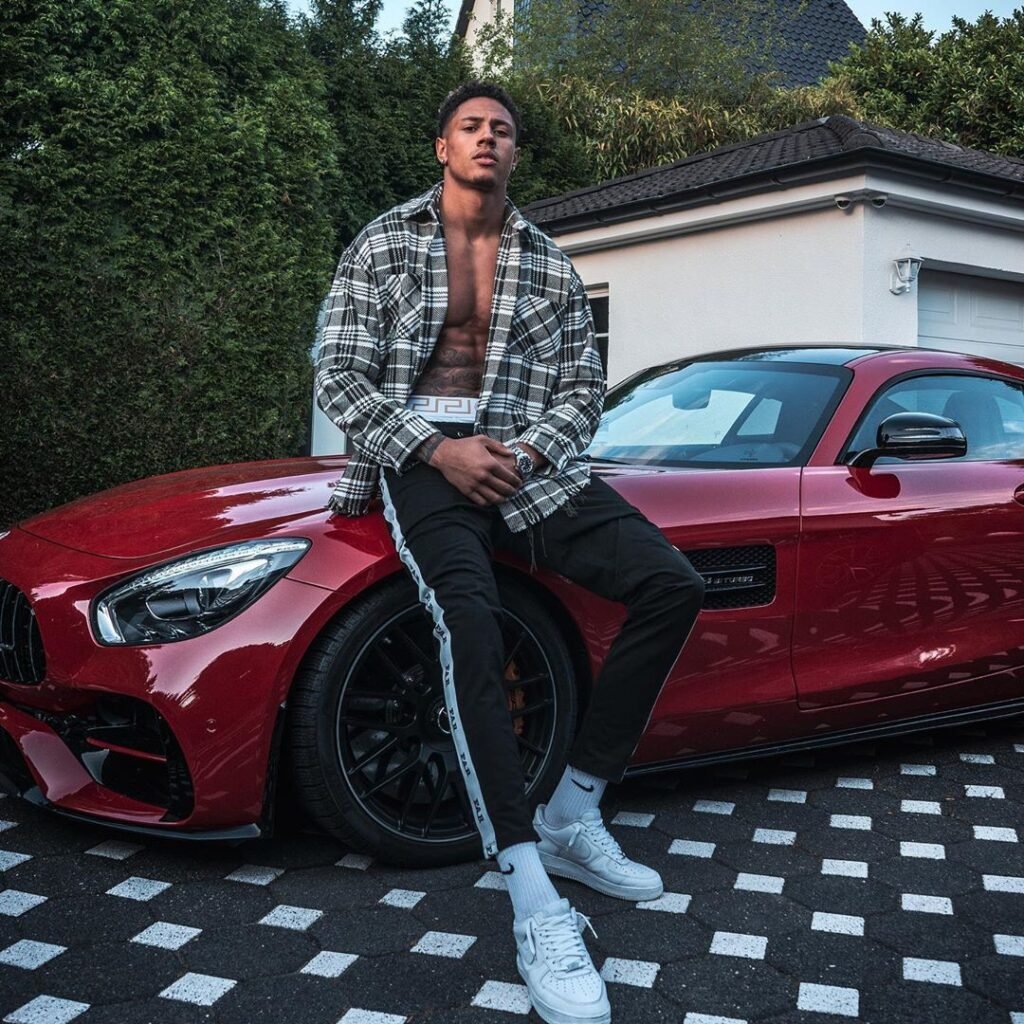 Maduka's love for luxury cars is evident. After his debut for Sparta Rotterdam, he shared a picture on Instagram where he appeared to be relaxing in an undisclosed location. In the photo, he was seated on a wine-plated Mercedes-Benz AMG, which was estimated to be worth 78 million Naira at the time.
In another video from Oma Sports TV on YouTube, Maduka was seen giving a tour of Rotterdam, Netherlands, using a Mercedes-AMG GLE Coupe. This car is estimated to be worth around 30 million Naira.
While Maduka may not be vocal about his wealth, his choice of cars suggests a fondness for luxury and style.
Salary and Net Worth
The talented goalkeeper currently plays for Udinese in Serie A. At 24 years old, he has established himself as a promising player in the world of football.
Let's take a closer look at his salary profile.
Okoye has a contract with Udinese that will expire on June 30, 2027. As of now, he has four years remaining on his contract.
His gross salary for this period amounts to €2,560,000. This means that he will earn an average of €640,000 per year.
For the upcoming 2023-2024 season, Okoye's gross base salary is set at €640,000. This translates to a weekly earning of €12,308.
It's important to note that this figure does not include any bonuses or additional incentives that he may be entitled to.
Considering various factors, including his years of experience in the sport, Maduka's net worth is estimated to be between 1 million dollars to 3 million dollars.
This article was updated 2 weeks ago