Ikpeba warns NFF about sacking Gernot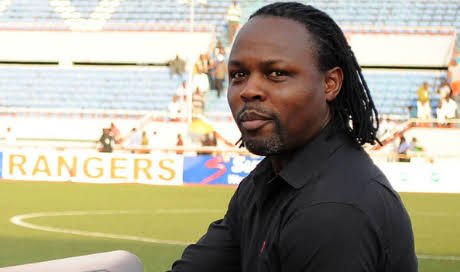 Former Super Eagles forward, Victor Ikpeba has warned the Nigeria Football Federation (NFF) about calls to axe Gernot Rohr from the Eagles' job before the AFCON.
The former AS Monaco striker believes the Nigeria Football Federation should hold on to Gernot Rohr and ignore the calls for his dismissal.
Reports has it that Rohr's representatives and the NFF are working on the termination of the Franco-German's contract that he signed last year, in the wake of Super Eagles' dismal performance lately.
The former Gabon head coach has already qualified Nigeria for next year's African Cup of Nations in Cameroon, as well as the play-off round of the Qatar 2022 FIFA World Cup, however, some ex-internationals and fans have called for his sack.
Speaking on the issue, Ikpeba noted that, Rohr has done the needful by qualifying for the tournaments and should be allowed to complete his job.
"It is less than 48 days before our first game against Egypt at the Africa Cup of Nations. The speculation about his sack has been intense and I'm really surprised.
"Rohr has done the needful qualifying the Eagles for the World Cup playoffs. Yes, we were not brilliant against Cape Verde but he has done the needful."
"Why not wait till after the AFCON and take a decision on his future. It will be a disaster if that happens now. If you sack Rohr and employ another coach if the team fails at the AFCON who takes the blame?"
"What will the new manager change. What changed in 2002 and in 2010. It was a disaster. This will happen again if Rohr is sacked now."
"My worry is that we forget history and we should not. Those who sacked the late Amodu Shuaibu twice said he was not good enough. Gernot Rohr has been too soft with the players the NFF can help him."