"How I forced my way into Chelsea team" – Cesc Fabregas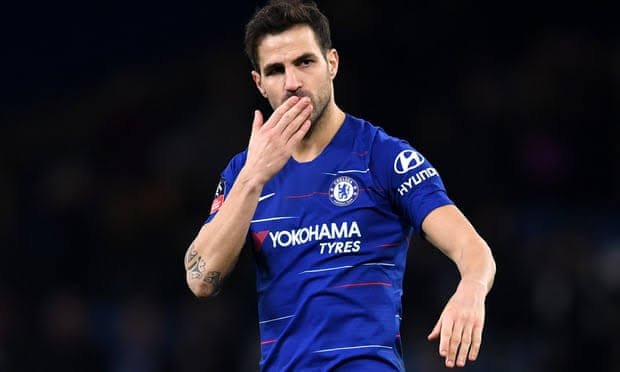 Former Chelsea star, Cesc Fabregas has opened up over his time with Antonio Conte at Stamford Bridge.
Conte took over in west London in 2016 but did not want him while he was in charge – but he forced his way into Blues team anyway.
Speaking on BT Sport, Spain international Fabregas said: "Well at the beginning he didn't want me at all. I had to work my socks off. I had to prove him wrong, I had to put my head down and work and at the end of the day.
"I cannot lose my belief and the way I play because this is who I am. I think he understood at the end that I'm a Pirlo-type of player that he had at Juventus.
"I'm not a [N'Golo] Kante or [Nemanja] Matic and fair play to him, he understood that and reversed the situation and after six months, I started playing games. Very, very smart guy."