Gernot Rohr Slams Wenger Over Championing Biennial World Cup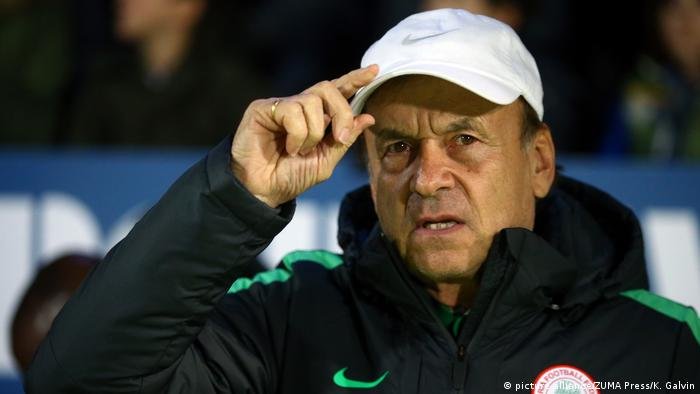 Super Eagles German tactician Gernot Rohr has kicked against staging the FIFA World every two years, insisting that the health of the players must be prioritize and respected.
Following a proposal by the Saudi Arabian Football Federation in May, FIFA is now deliberating and carrying out a feasibility study into making the proposal come to fruition and altering the World Cup cycle from the normal four years used to by the players, coaches and fans to two years.
In doing that, it means that continental championship such as the European Championship, Copa America, and Gold Cup would be merged in the coming years.
Former Arsenal manager Wenger, now FIFA's Chief of Global Football Development is the brain behind the whole plan, and 166 of FIFA's 210 national associations have given their backing to the whole idea of a biennial World Cup.
Though, there is resistance from other powerful football body like UEFA, and the UEFA President Aleksander Ceferin had already voiced his opposition while the major leagues also lend their voices to the whole plan.
Rohr in his interview with the press said, "I think it is very difficult to make the World Cup every two years because you don't have the time".
"The dates are already so fixed that you don't have any time to do other qualifiers or other tournaments or playoffs. We only have 365 days in a year and we cannot play every day".
"But it is good that next World Cup after Qatar there will be more teams to play. Africa, for example will be having nine teams and not only five, which is more democratic and realistic".
"It will give more chances to people to participate, but to play the World Cup every two years, for me, is actually impossible". "We don't have time and we have to respect the health of the players, you cannot have teams with 45 players which is very impossible.
"So I think this proposition is not realistic because we have the AFCON already, which is every two years and we also have Olympics which we didn't qualify for the last one and there is the U-20 tournament. There are so many competitions that it is impossible for me to have the World Cup every two years".