Manchester City prevailed 1-2 at the Craven Cottage Stadium as Pep Guardiola's men visited Fulham at the weekend in the Premier League.
It was a scintillating game of football as Marco Silva's men drew level at 1-1 at some point in the game.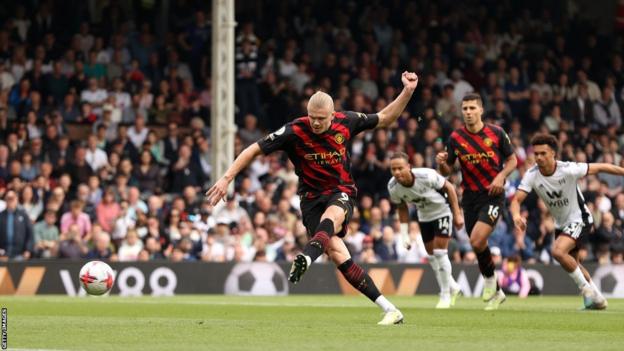 And with Arsenal dropping two points via a draw in three consecutive games, it's expected that pressure will be in view as Manchester City faced off with Fulham at home.
Following Manchester City's 1-2 triumph, Isagoal.com reviews the statistical analysis of the game.
                                        Full Statistics
                             Shots on Target
1 (Fulham)                                                                                                   (Manchester City) 9
The Citizens proved their attacking class as they threatened the opponent's goal a couple of times in the game.
That's where Julian Alvarez got his name on the score sheet to seal such an impressive win for the team.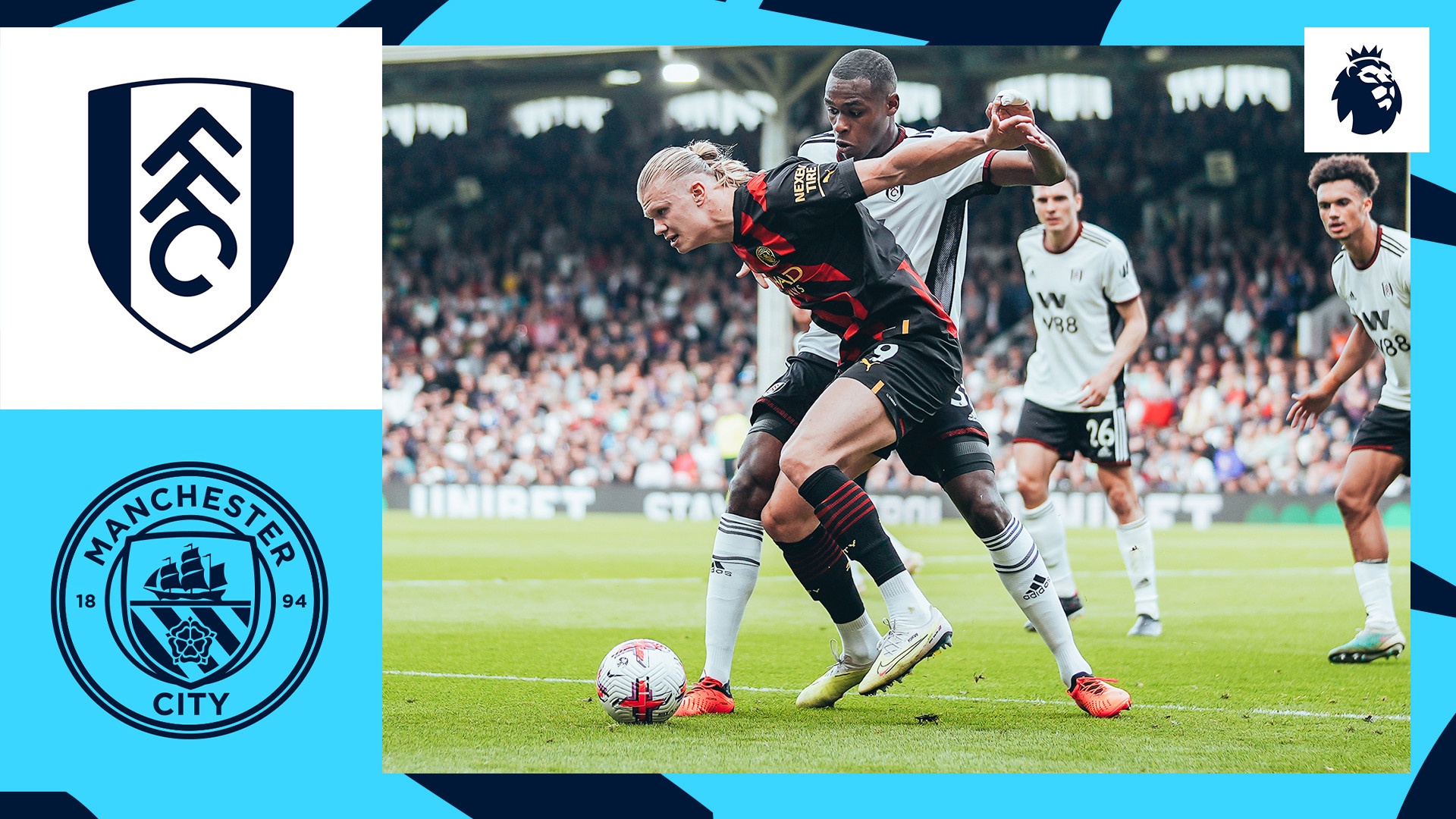 Shots off Target
1 (Fulham)                                                                                               (Manchester City) 0
The Fulham side had one of their attempt on goal off target as compared to none by Manchester City.
The visitors were precise in the way they went about their dealing in the final third.
And it's no surprise how they were meticulous in recording the three points they duly deserve (needed) in this Premier League contest.
                                Blocked shots
2 (Fulham)                                                                                                       (Manchester City) 0
The title-chasing Citizens may have exerted a couple of attacking pressure against their counterpart Fulham.
But they need to do more on the defensive front like their UEFA Champions League Semi-Final opponents Real Madrid.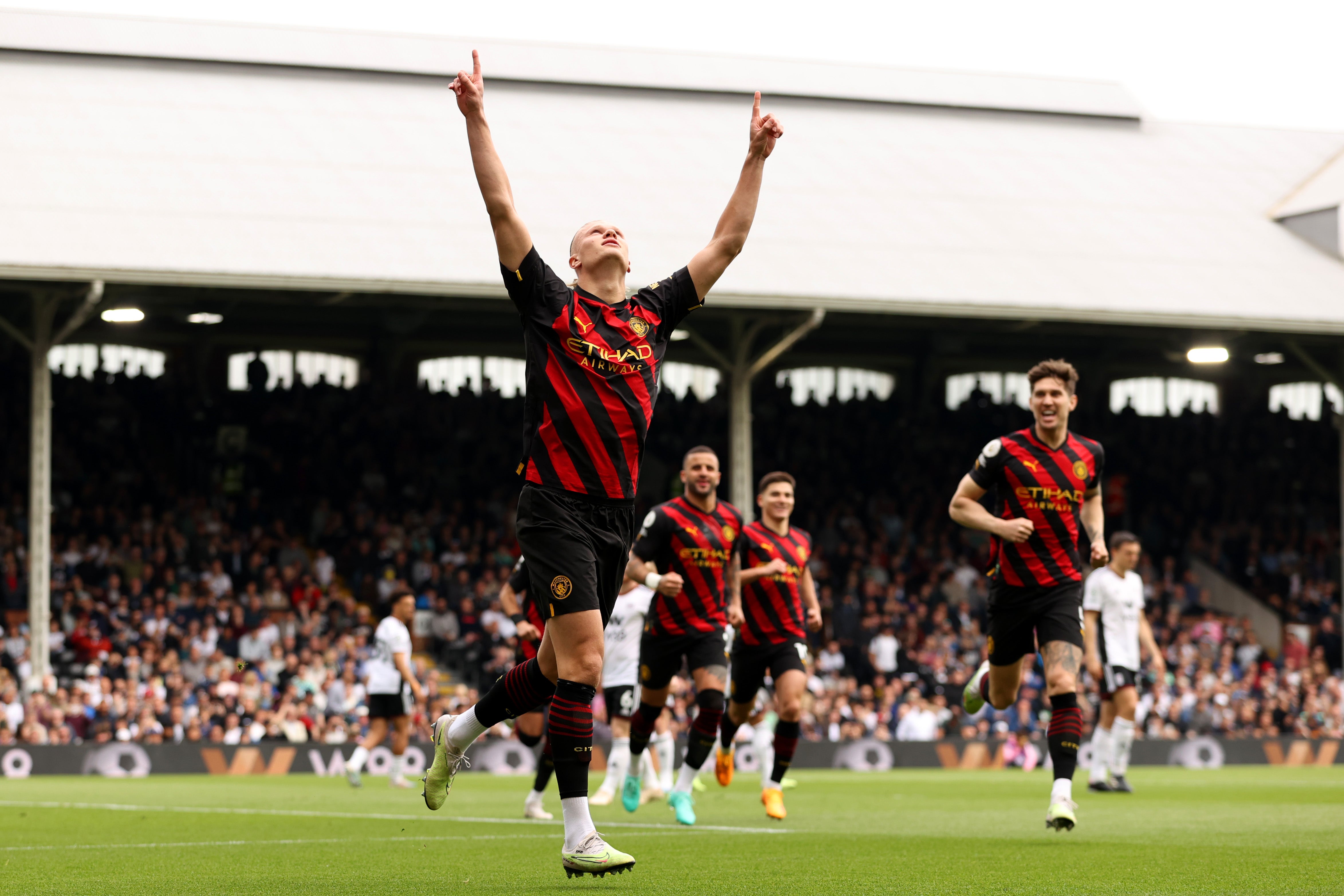 It's evident as to Manchester City's weakness here as they failed to deal with Fulham's only attempt on target which resulted in a goal.
                              Possession
37 (Fulham)                                                                                                      (Manchester City) 63
The Citizens obviously dominated the game as usual thanks to Pep Guardiola's personal quest for flair in the midfield.
City's midfield three are laden with quality and so it wasn't a surprise as to how they would dominate the game.
Despite the presence of Brazil playmaker Willian Borges in Fulham's attacking midfield position.
                                Corner-kick
2 (Fulham)                                                                                                      (Manchester City) 5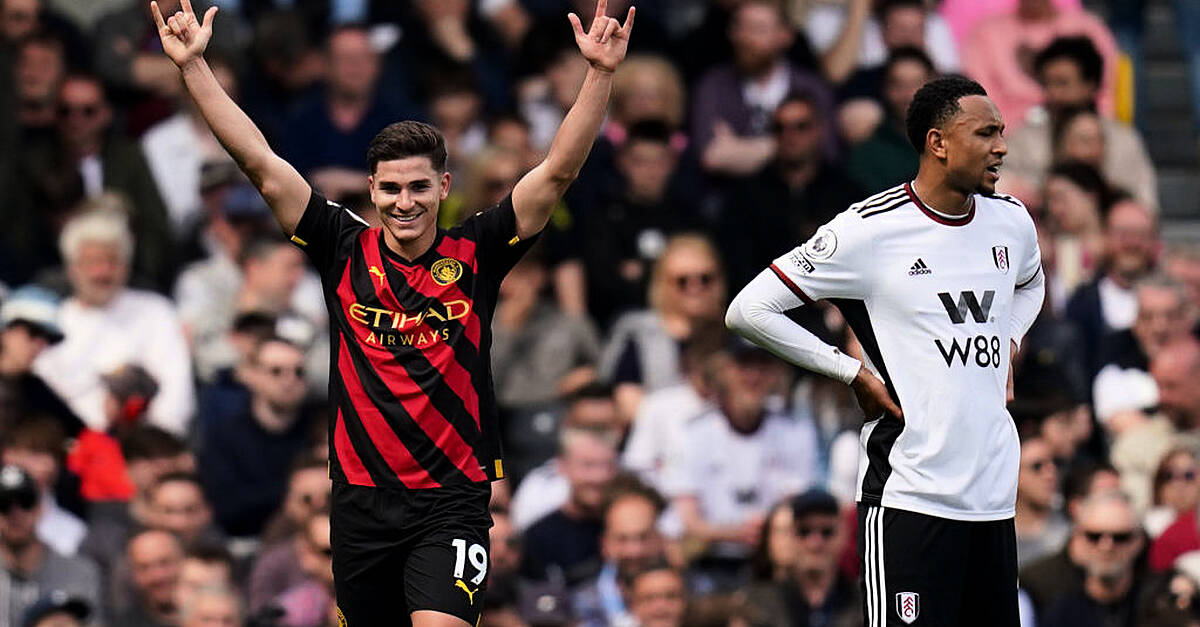 The attacking strength both sides possessed can be felt or traced to the number of corner kicks each side earned in the contest here.
And you will agree that Manchester City had the upper hand in the attack althrough this EPL match.
Since Fulham managed to only have 2 corner-kicks as compared with the 5 corner-kicks Manchester City had in the game expressly.
This article was updated 5 months ago