Eguavoen Dismisses Super Eagles AFCON Favourites Tag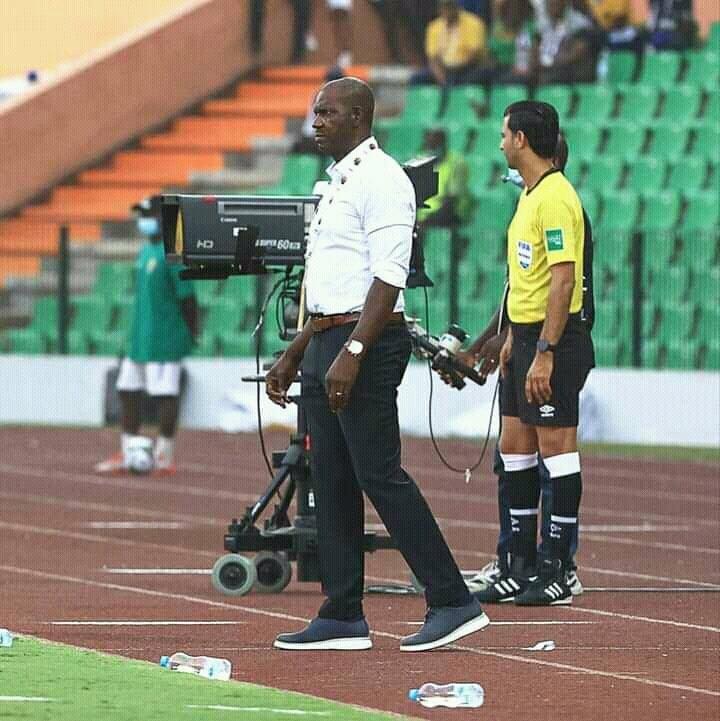 Super Eagles interim head coach Austine Eguavoen says the three-time champions are still not the favourites to win the 2021 Africa Cup of Nations in Cameroon despite the rave reviews following their opening day victory.
The Eagles got off to a flying start with a deserved 1-0 win over the Egypt on Tuesday.
"It won't be easy, we first want to win (vs Sudan) to secure a place in the Round of 16, like Cameroon did,"Eguavoen told a press conference ahead of the game.
Read Also: AFCON 2021: Sudan Will Fall Against Super Eagles – Adepoju
"Sudan are no pushovers, so they will push harder. They will raise their game, but we will respond well.
"It won't be easy like I said, but that's our mission.
"All eyes on our target.
"We want to win every game, but we approach it game after game. We don't expect every game to be smooth."