Eguavoen clears the air on Ighalo's return to the Super Eagles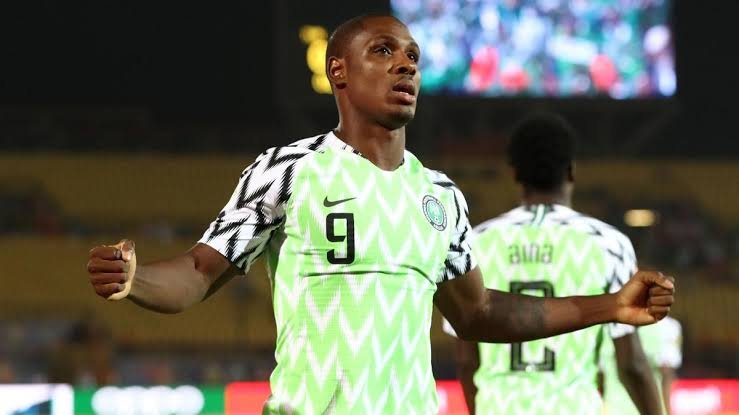 The technical director of the Nigeria Football Federation, Austin Eguavoen, has quelled rumors flying around in the media about the return of Odion Ighalo to the national team being forced on the national team coach, Gernot Rohr.
He noted that neither the federation nor its president forced Ighalo's return on Gernot Rohr. Eguavoen made this known while speaking to the media on Tuesday in Abuja.
The Ex-international said even Ighalo was interested in a return to the Super Eagles and that was why he was called out of retirement by Rohr.
"Ighalo was not forced or begged to come out of retirement. I am sure Ighalo showed interest having been contacted about a return to the Super Eagles, that is why his name appeared in the list of invitees. You cannot force anybody to come back to play for the national team," Eguavoen said.
"Who says Ighalo is old? He is not and he is still good and playing well. How old is Cavani. Ighola's name appeared on the list sent to us and that means Gernot Rohr wants him, and since he takes credit for the team's success or otherwise, we okayed it because we don't have the right to query his list." the former Eagles coach stated.
Ighalo called time on his national team career after helping Nigeria seal the third best team at the 2019 AFCON in Egypt where he emerged as the tournament's topscorer. He noted that he wanted to give younger players the opportunity to develop.
His return however was confirmed by the Super Eagles head coach on Monday, when the squad list for Nigeria's double header clash against Liberia and Cape Verde in the 2022 FIFA World Cup qualifiers was released.