EFL: Wayne Rooney's Derby Slapped With Another Point Deduction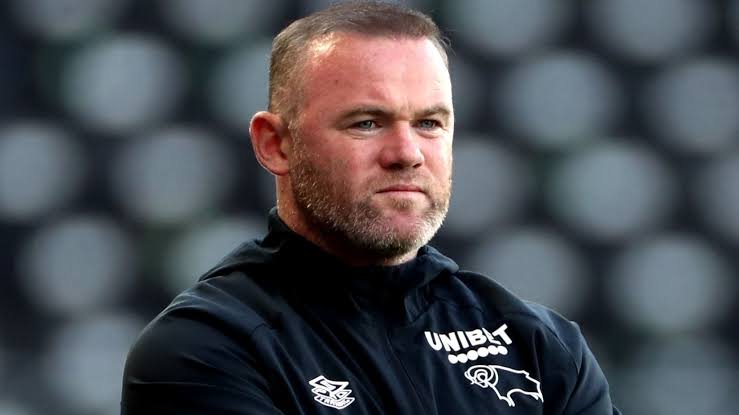 Wayne Rooney's Derby have been hit with a new nine point deduction for breaking the EFL's financial rules, taking their penalty to minus 21 points this season.
The Rams latest punishment for financial breaches which transpired under former owner Mel Morris, effectively relegates the club to League One as they currently sit rock bottom of the Sky Bet Championship with minus three point.
In June 2021, an Independent Disciplinary Commission found in favor of the EFL in respect of it's challenge to the club's policy on player registrations.
Following the EFL's Commission challenging the club on financial breaches, the club received an £100,000 penalty a reprimand as to it's future behavior and ordered the club to submit revised accounts for three years ended in 30 June 2016, 2017, and 2018.
The Rams subsequently submitted all summary of financial information together with filings for all the outstanding periods to 2020-21.
After that Derby were issued with 12 point deduction imposed on them in 22 September 2021, after the club entered administration.
On 11 October 2021, administrators informed the league of their intentions to appeal, and the EFL, Club agreed that in three out of the four reporting periods under consideration the Upper Loss Threshold of £39 millon had been breached by £7.76m, £11.72m and £1.96m respectively which resulted in the deduction of nine point and a further three points suspended.
While Derby are still faced with the challenge of relegation, a statement from EFL today read, "The EFL has confirmed that Derby County Football Club has received a nine point sporting sanction with a further three point suspended after admitting to breaches of the League's Profitability and Sustainability rules.
The suspended three point deduction will take effect if the club does not comply with the terms of the budget as set in the Agreed Decision for the reminder of 2021-22 season.
Both decisions are now final under EFL regulations and the Rams have no further right to appeal the decisions.