Barry Ferguson Praises Exceptional Aribo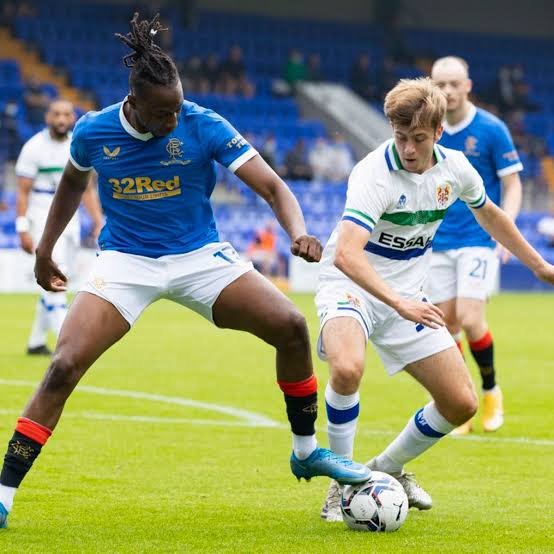 Former Scotland international Barry Ferguson has heaped praises on Glasgow Rangers midfielder Joe Aribo, for his exceptional impact on the Gers this season.
After praising the Nigeria international, Ferguson also urged the club not to sell him when the transfer window opens next month amid rumors of a move to the Premier League.
Since arriving from Charlton in 2019, Aribo has been exceptional for the Gers and even upped the ante this season with consistent performances in front of goal.
Aribo has scored six league goals and registered three assists in 18 league appearances this season, while his all round game for the Scottish champions has earned him lot of plaudits from fans.
The Nigeria international was so good that he won the Man of The Match award against St Johnstone, having display an exceptional performance on Wednesday which earned him lot of praise.
Barry Ferguson in an interview with Scottish tabloid said: "I've rated Aribo highly ever since he first arrived in Glasgow from Charlton."
"You could see straight away he was a talented young man. But, even so, I've been amazed at the progress he has made and particularly over the past six months or so."
"Aribo has taken his game to a whole new level and become an even better player than most of us ever thought he could be."
"His goal at Tynecastle on Sunday was straight out of the top drawer. Now he's added this string to his bow, he has become an all round top midfielder."
While the Nigeria international his been linked with a move away from Ibrox, he will hope to continue delivering consistent performance for his stock to keep rising.