List Of Antonio Conte Trophies All Time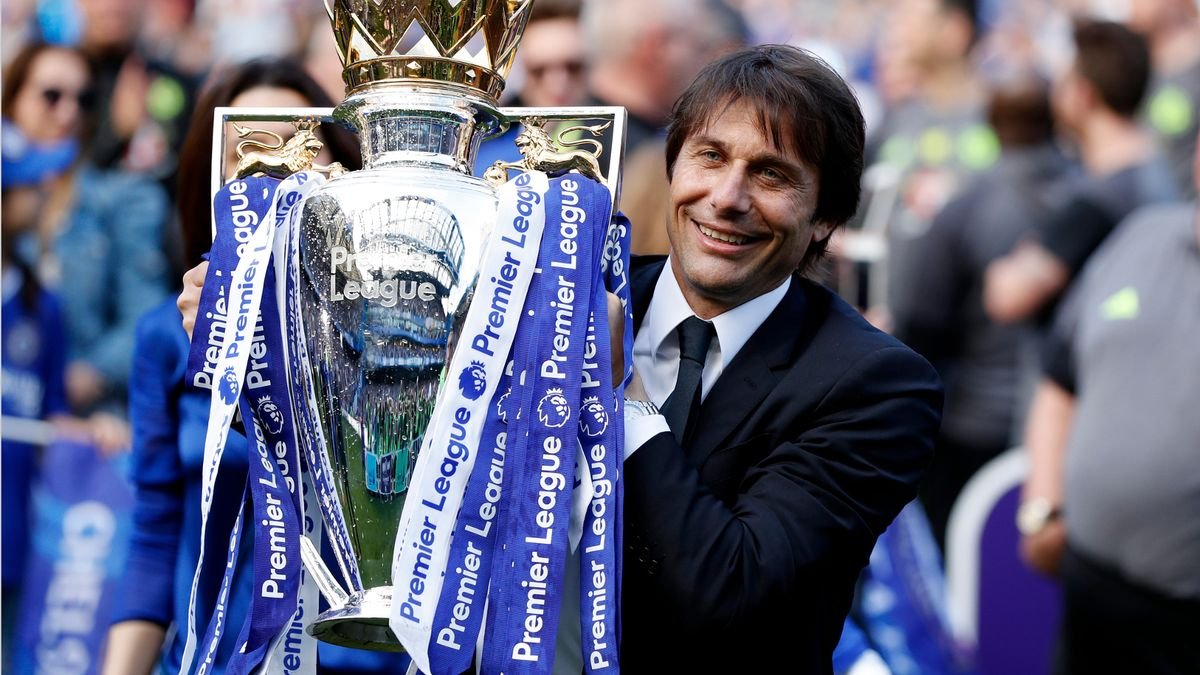 What does the list of Antonio Conte trophies look like? How many trophies has Conte won as a coach? When was the last time Conte won a trophy? How many trophies have Tottenham won? How many trophies did Conte win at Chelsea? What trophies have Antonio Conte won? How did Conte win Premier League? How did Conte win the league? How did Conte do at Chelsea?
See Also: List Of EPL Winning Managers
Conte began coaching in 2006, leading Bari to a Serie B title, and Siena to promotion from the same division two years later.
He joined Juventus in 2011 and won three consecutive Serie A titles before taking charge of the Italian national team in 2014 until UEFA Euro 2016.
Antonio then moved to Chelsea as their manager and led them to the Premier League title in his first season in charge. He won the FA Cup in his second season but was dismissed as they finished fifth in the league.
Conte joined Inter Milan a year later, leading the team to the UEFA Europa League final in his first season, then next year winning the 2021 Serie A title before stepping down in mutual consent.
Antonio Conte Trophies As Player
Juventus
Serie A: 1994–95, 1996–97, 1997–98, 2001–02, 2002–03
Coppa Italia: 1994–95
Supercoppa Italiana: 1995, 1997, 2002, 2003
UEFA Champions League: 1995–96
UEFA Cup: 1992–93
Intercontinental Cup: 1996
UEFA Intertoto Cup: 1999
So how many trophies has Antonio Conte won as a manager?
Antonio Conte Trophies As Manager
Bari
Juventus
Serie A: 2011–12, 2012–13, 2013–14
Supercoppa Italiana: 2012, 2013
Chelsea
Premier League: 2016–17
FA Cup: 2017–18
Inter Milan
Serie A: 2020–21
UEFA Europa League runner-up: 2019–20
Antonio Conte Individual Honours
Panchina d'Argento: 2008–09
Panchina d'Oro: 2011–12, 2012–13, 2013–14
Serie A Coach of the Year: 2011–12, 2012–13, 2013–14, 2020–21
Trofeo Tommaso Maestrelli for the Best Italian Manager: 2011–12
Globe Soccer Award for the Best Coach of the Year: 2013
IFFHS Best Club Coach of the Year Nominee: 2013 (7th)
Gazzetta Sports Awards Coach of the Year: 2015
Premier League Manager of the Month: October 2016, November 2016, December 2016
London Football Awards for Manager of the Year: 2017
Premier League Manager of the Season: 2016–17
LMA Manager of the Year: 2016–17
Special Achievement GQ Men of the Year Award: 2017
The Best FIFA Men's Coach (2nd Place): 2017
Italian Football Hall of Fame: 2021
Antonio Conte Teams Coached
Arezzo: (1 July 2006 – 31 October 2006)
Arezzo: (13 March 2007 – 12 June 2007)
Bari: (27 December 2007 – 23 June 2009)
Atalanta: (21 September 2009 – 7 January 2010)
Siena: (23 May 2010 – 30 May 2011)
Juventus: (31 May 2011 – 15 July 2014)
Italy: (14 August 2014 – 2 July 2016)
Chelsea: (3 July 2016 – 13 July 2018)
Inter Milan: (31 May 2019 – 26 May 2021)
Tottenham Hotspur: (2 November 2021 – present)
This is the list of Antonio Conte trophies from all time as a manager and as a player.