Am Not A Magician I Need Time – Antonio Conte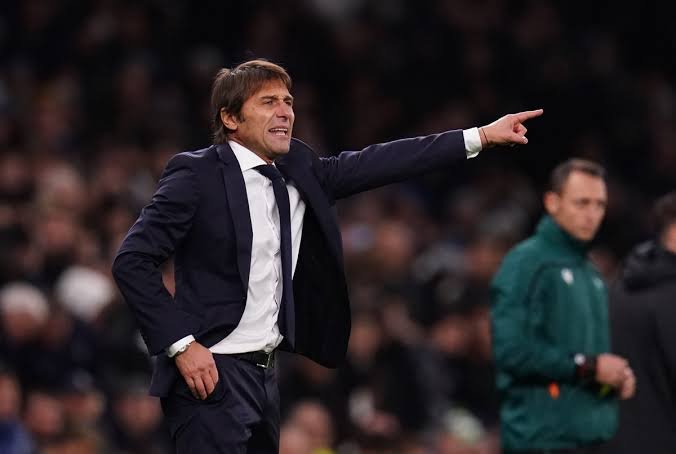 Tottenham Hotspur boss Antonio Conte says he is not a magician and now understands the size of the job on his hands, following their shocking defeat to Slovenian minnows NS Mura.
The Italian watched on as his 10 man side were beaten 2-1 in the Europa Conference League courtesy goals from Tomi Horvat and Amadej Marosa's stoppage time finish.
NS Mura win came as a surprise to many having lost all four of their previous games in the group, but the Slovenian side pulled up a magic to put Antonio Conte's men to sword yesterday night.
Conte who recently replace Nuno Espirito Santo while speaking after the game said: "I must be honest and tell you that after three and a half weeks, I am starting to understand the situation. I can tell you that the situation is not simple."
"It is not simple because in this moment for sure the level of Tottenham is not so high. There is an important gap to the top teams in England, of this we must not be scared I am here to work and improve the situation."
"I know that in this moment we need to have patience, time and I am here because I know there are problems to solve."
"If someone thinks that a new coach arrives and think Conte won in the past and then I am a magician. But the only magic I can do is to work, to bring work and work to improve, to bring my methods, my ideas of football but we have to understand that we need time." 
Tottenham will be in action away to Burnley on Sunday, and they will hope to turn things around as the battle for top four finish on the Premier League table continues.