After 17 Years Lagos National Stadium's New Look set to be unveiled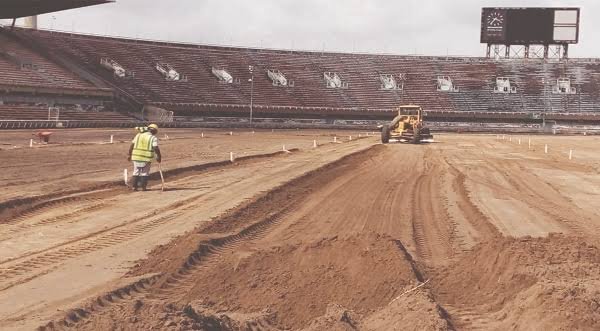 The Lagos National Stadium in Surulere is set to put on a new look after its first renovation after 17 years by the Federal Ministry of Youth and Sports Development.
The forty-five thousand seating capacity stadium built by General Yakubu Gowon in 1972 had been in bad shape for years until the recent development.
The National Stadium, however, has undergone renovation with the re-grassing of the main pitch, replacement of the scoreboard, and restoration of vandalized cables, ensuring the stadium is well-lit at night to improve security.
A statement released by the state government over the weekend said the project was nearly finished.
"One of Nigeria's iconic stadiums, National Stadium, Surulere, is on the verge of a complete turnaround after works started on the ground courtesy of Sunday Dare's Adopt-a-Pitch initiative," the statement said.
The national stadium had hosted the African Games in 1973, where Nigeria won the gold medal and the AFCON in 1980.
The men's national football team, known then as the Green Eagles, also won the tournament for the first time in the stadium.
Additionally, it served as a venue for the 1999 U-20 World Cup and the 2000 AFCON, which Ghana and Nigeria jointly hosted.