Why Cristiano Ronaldo Cried In Portugal's defeat to Serbia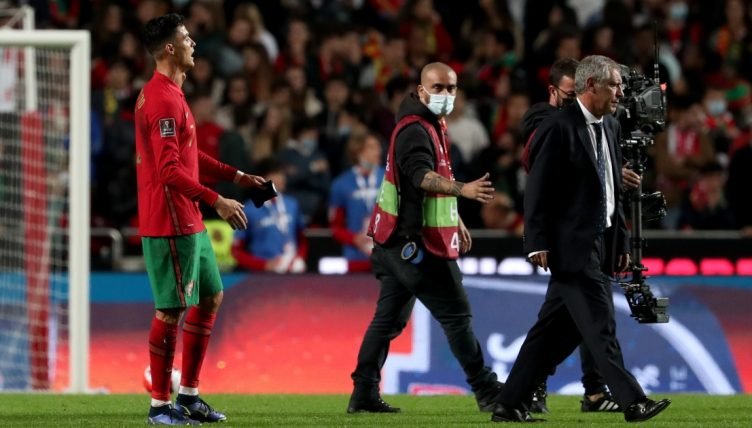 Portuguese Superstar Cristiano Ronaldo was spotted on the camera crying as his National side lost 1-2 to a Dusan Tadic inspired Serbia side.
It was a bad one for the home side in office as Portuguese goalie bundled in Dusan Tadic's shot into his own net in his 100th appearance for Portugal.
And it proved to be costly as it gave Serbia the leverage to haunt them with a late winner in the game.
Following the Ronaldo-Portugal loss, Isagoal.com reveals the reasons as to why Ronaldo was in tears in the defeat to Serbia.
Passion For Portugal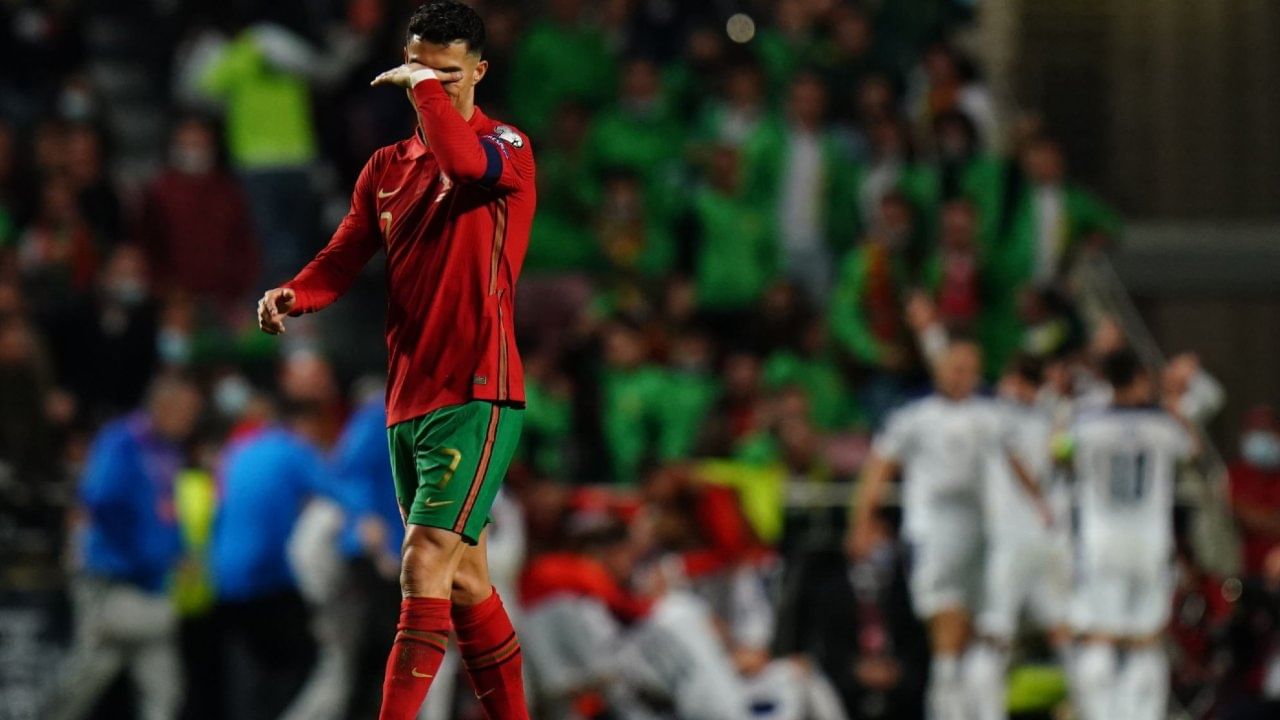 The Portugal Captain showed his love and dedication to his country as he burst into tears at the end of the final whistle in Sunday's loss to Serbia.
He was full of pain and sorrow as he stood on the ground showing how much he's loved his country. While the consideration he has for the fans who did all they can to cheer them to victory was second to none.
He is a hero for the National side unlike some African players ( Wilfried Zaha) who are not so much indebted to their country with early talks linking them with their retirement from the National team.
Obviously lost opportunity
Ronaldo at 37 years of age realized that the loss to Serbia is a dicey one as they now have to go through the play-off to reach the World Cup in Qatar 2022.
Having experienced the World Cup play-off against Sweden with him (Ronaldo) and Ibrahimovic Zlatan in the spotlight he could attest to the fact that the best side does not always come out on top from the play-off matches.
And it's a huge chance lost from his sides' perspective as they are the highest-ranked side now involved in the European play-off.
World Cup Reckoning
The Portuguese National side could be in danger of missing out on the summer fiesta though they would hope the likes of Italy and co do not join them in the play-off.
They would hope to quality after a home and away fixtures while they aim for a favourable draw in the play-off.
Cristiano is a world-renowned figure and it wouldn't be a great one for him and his career if he misses the World Cup in Qatar 2022.
More especially as it is expected to be his last World Cup as he hopes to sign out on a high on the international level for Portugal.