Statistical Analysis as Real Madrid fall 0-1 to Barcelona in El-Classico showdown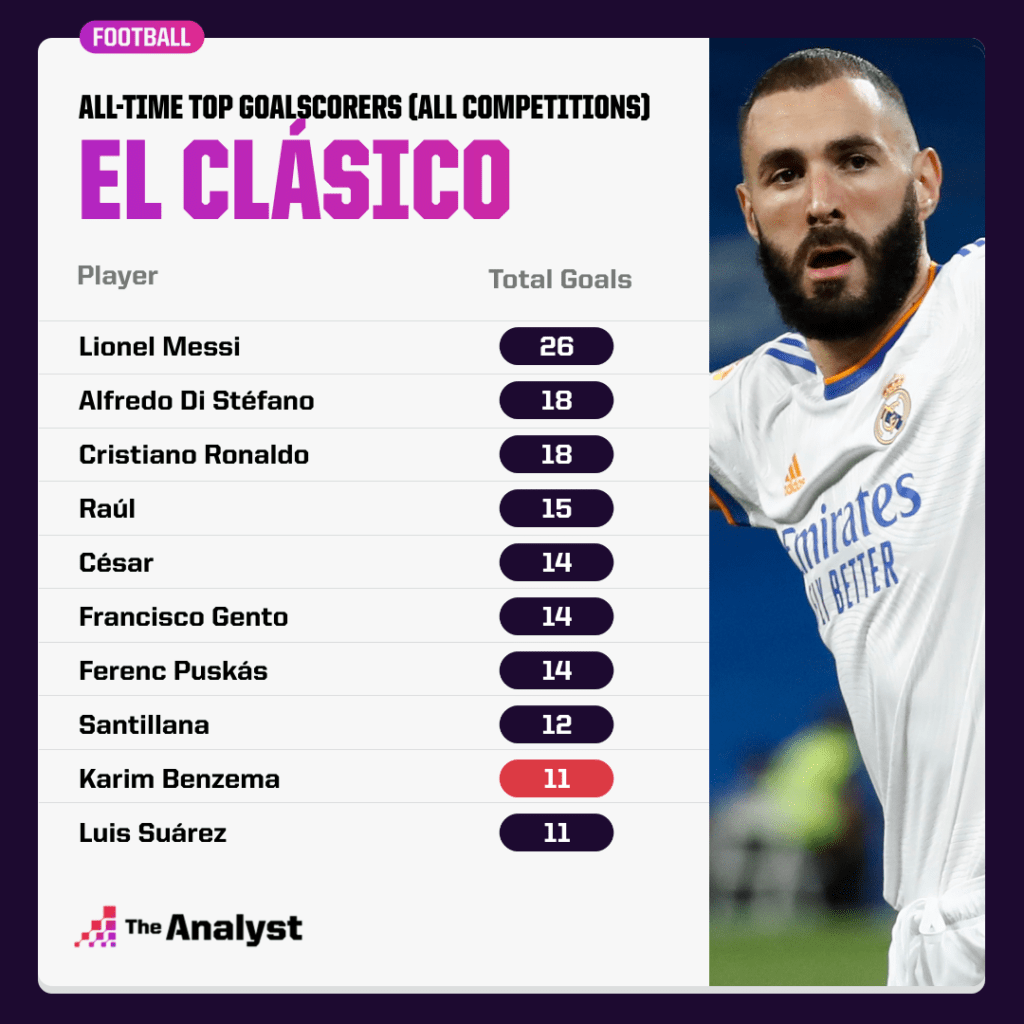 Barcelona were 1-0 winners when they played host Real Madrid in the Super Cup challenge on Wednesday night.
In such a high-profile game, goals were farfetched as it took an own goal from Real Madrid's Eder Militao to decide the tie.
The Center back put into his own net in an unfortunate scenario as it sealed his side's fate in the cup competition.
Following Real Madrid's 0-1 loss to Barcelona, we evaluate the statistical analysis as it pertains to the game.
Shots On Target
0 (Real Madrid) (Barcelona) 1
The game was a cagey contest as both sides hardly mustered an attempt at goal.
Barcelona had one attempt on target, unlike Real Madrid which had none to their credit.
And it proved decisive as the Catalan side ran away with a 0-1 win courtesy of an own goal.
Shots Off Target
6 (Real Madrid) (Barcelona)
The Bernabeu side showed positive attacking intent but their prolificacy in front of goals only came to haunt them at the end.
It led to their defeat in the contest as rivals Barcelona made the most of their own goal to seal the win.
Possession
65 (Real Madrid) (Barcelona) 35
Carlo Ancelotti's men were unlucky not to get the better of their rivals Barcelona despite having more of the ball than their counterparts.
The likes of Luka Modric, Eduardo Camavinga and Toni Kroos controlled proceedings in midfield.
But the inability of Karim Benzema and Vinicius Junior to find the net held them spellbound for defeat in the contest.
Corner
11 (Real Madrid) (Barcelona) 2
It was Real Madrid that had all the numbers here in terms of the corner kicks in the entire duration of the game.
From all indications, the Los Blancos weren't generally poor as far as this game is concerned. It may just be the case of them not being fortunate to get a goal in the contest.
Offside
4 (Real Madrid) (Barcelona) 3
Real Madrid continues to get the numbers in their own stance as we've also seen from the number of Offsides accumulated in the game.
They had 4 Offsides in the bid to get back on level terms. While Barcelona managed only three Offsides in the entire duration of the 90 minutes.
Fouls
16 (Real Madrid) (Barcelona) 13
The match as expected produced certain physical challenges that depict the rivalry that exists between these two sides.
It's never an easy game between both teams and it's no small feat that Real Madrid had 16 fouls committed to 13 committed by Barcelona.
Throw-In
25 (Real Madrid) (Barcelona) 16
The royal rumble that took place between these two sides was massive as it produce a high ratio of throw-ins in the entire contest.
Barcelona had 16 throw-ins to their name as the case may be. While Real Madrid had 25 throw-ins to show in the match.
Yellow Cards
3 (Real Madrid) (Barcelona) 3
Both sides committed a high number of fouls in the contest. And it's no surprise why Yellow Cards should be issued in this clash.
There has been an occasion for a red card in this meeting in previous times so the Yellow cards issued here are proof that this fixture was a little bit under control from a good perspective.
Referee: Jose Munuera (Spain)
Venue: Estadio Santiago Bernebeu