Statistical Analysis as Barcelona defeat Real Madrid in EL Classico Clash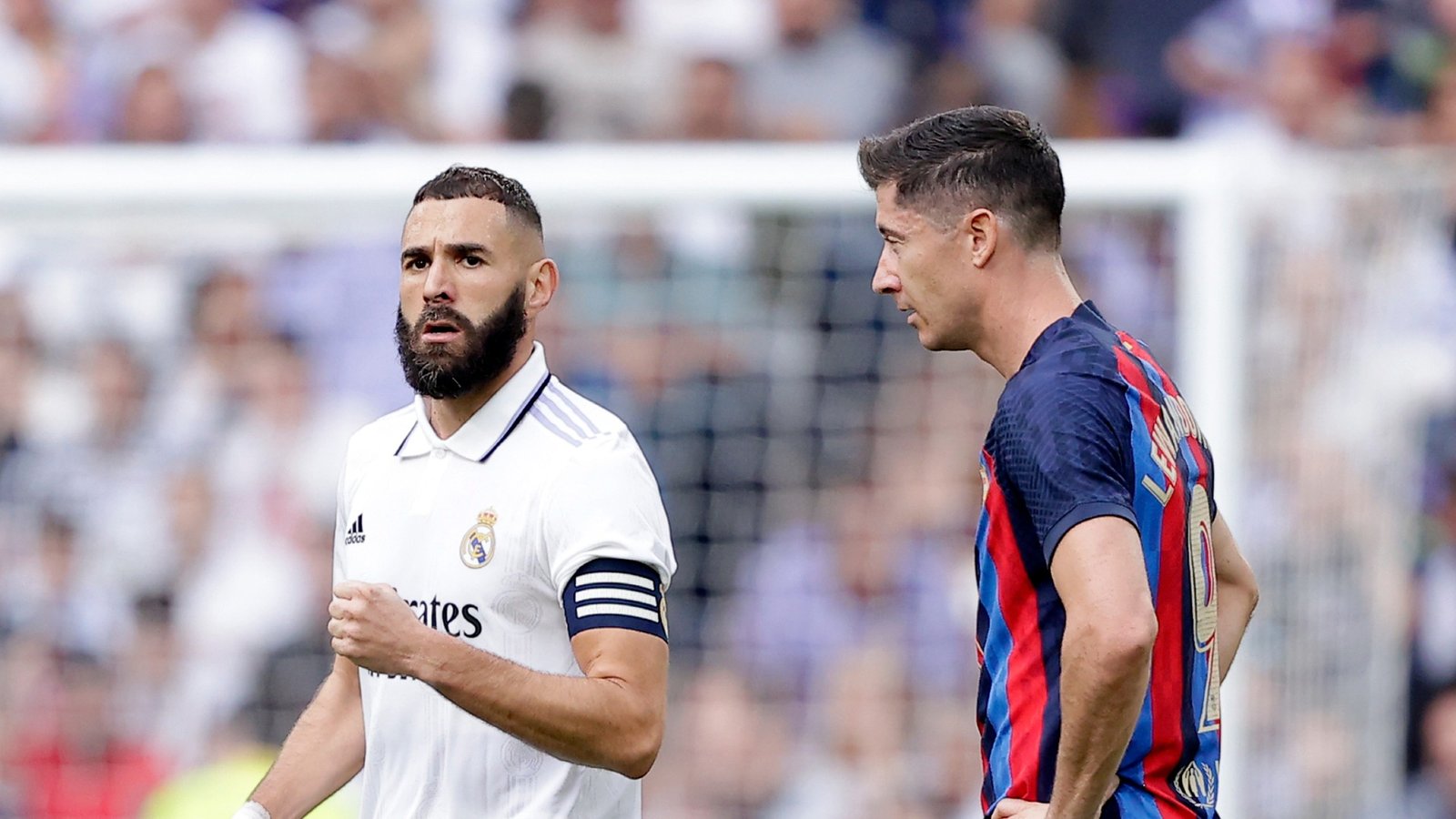 Barcelona defeated arch-rivals Real Madrid in the El Classico match played at the Nou Camp as hostility ensued in the Spanish La Liga.
The home side was 0-1 down after defender Ronald Araujo deflected a header into his own net for an own goal.
However, the Catalan side somehow found their way back into the game to seal a 2-1 win at home.
Following Barcelona's narrow win against Real Madrid, Isagoal.com reviews the statistical analysis as it happened between Barcelona and Real Madrid.
Full Statistics
                                                            Shots on target
7 (Barcelona)                                                                          (Real Madrid) 4
The two La Liga giants square up at the Nou Camp in the El Classico, But it was Barcelona that pressed the right buttons en route to their 2-1 win at home.
They had 7 shots on target against the 3 shots the visitors Real Madrid had in the entire match.
Shots off target
6 (Barcelona)                                                                          (Real Madrid) 4
The home side proved how precise their attack was in the match with Raphinha and former Bayern star Robert Lewandowski pulling the trigger in front of their home fans.
And Xavi's men won the game having more shots off target than Real Madrid in the Almighty Derby.
                                                            Possession
54 (Barcelona)                                                                                    (Real Madrid) 46
The home side was expected as always to dominate the match just as Barcelona is known for its tiki-taka style of play.
And their dominance was yet again evident as they had 64% of the ball possession compared to the 46% Real Madrid had in the contest.
Corners
8 (Barcelona)                                                                          (Real Madrid) 1
Barcelona had more corner kicks in the match as proof of their attacking intent in the game. They threatened their counterpart on more occasions.
In the end, they won 8 corner kicks as against 1 corner Real Madrid had in the entire 90 minutes.
Offsides
(Barcelona)                                                                             (Real Madrid) 4
Real Madrid had more offside calls to reckon with as they aimed to force their way back in this one.
Marco Asensio's goals were chalked off for offside to the dismay of Real Madrid boss Carlo Ancelotti.
That's why Real Madrid had 4 offsides with respect to 1 offside from the winning side Barcelona.
Fouls
12 (Barcelona)                                                                                    (Real Madrid)13
The two teams committed a high number of fouls in the encounter as expected.
And with the rivalry in vogue in the match, physical challenges were expected as Real Madrid produced 13 fouls against the 12 fouls Barcelona had in the game.
Throw-in
15 (Barcelona)                                                                                    (Real Madrid) 17
The Barcelona side had 15 throw-ins to show for their immense attacking approach to the game.
But Real Madrid had more with 17 throw-ins to edge Barcelona on this stance.
Yellow Cards
4 (Barcelona)                                                                          (Real Madrid) 3
With fouls committed extensively between both giants at Nou Camp, a number of bookings were expected.
After 12+13-25 fouls between these two sides-7 bookings were issued between the two sides.
But it was Barcelona that had more bookings with 4 yellow cards against three yellow cards for Carlo Ancelotti's Real Madrid side.