Rangnick responds to stripping Maguire of Man Utd captaincy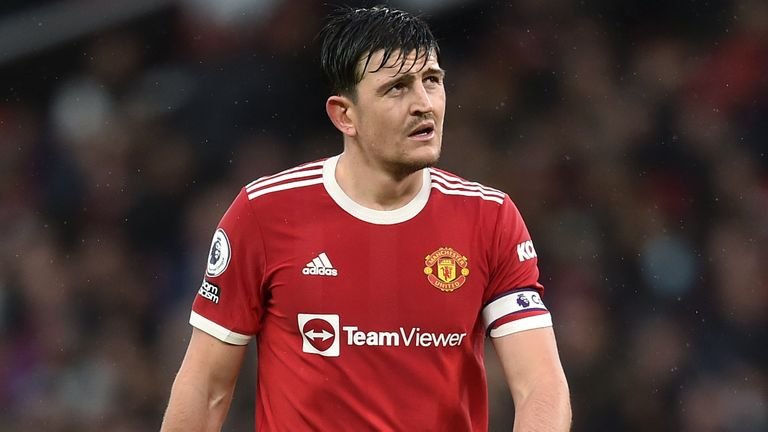 Manchester United boss Ralf Rangnick has responded to those calling for him to strip Harry Maguire of captaincy.
The England international has come under immense criticism since Ole Gunnar Solskjaer 's sacking earlier this season.
Rangnick's change in tactics to a more aggressive, high-pressing team do not appear to have played to the strengths of the defender, though some feel that not all of his errors in recent games can be justified by that.
With tension rising at Old Trafford, some Red Devils supporters have called for Rangnick to strip Maguire of the captain's armband and give it to either Bruno Fernandes or Cristiano Ronaldo.
Many expected Ronaldo to be made captain when he arrived in the summer but Solskjaer didn't want to rock the boat too much, keeping his faith in Maguire.
However, the former RB Leipzig boss doesn't deem the drastic action necessary.
Speaking ahead of United's match against Brighton on Tuesday night, he said: "I think when he came back after his injury he did extremely well. He had a very good performance, a very good game against West Ham.
"In the past two games, yeah he had some weaker moments, against Southampton and when we conceded the goal at Burnley, but he's our captain and I don't see any reason to change that."
It remains to be seen how Rangnick's successor will sign a natural captain or feel that there is already one within the ranks.