Pep Guardiola Identifies Arsenal's Edge in Premier League Title Race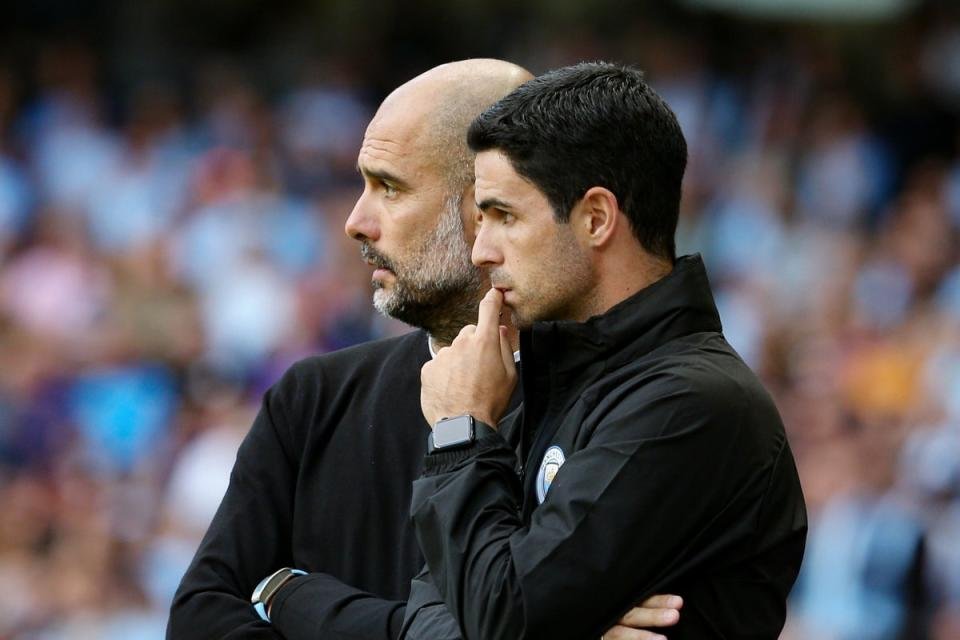 Manchester City manager Pep Guardiola has identified a key edge Arsenal have in the Premier League title race, and that is mental fortitude.
This season Arsenal have demonstrated a will to win games with last-minute heroics – such as against Bournemouth, Aston Villa and Manchester United.
Guardiola attributes City's two successive titles as a possible reason for their lack of this strength in character late on in games, claiming their players may have dropped off since their back-to-back titles.
He believes this could be an important factor going forward in the title race, but pointed out that his team are still contending.
Arsenal are currently favourites due to being top of the table, while City take on RB Leipzig Tuesday and Arsenal face Sporting Lisbon Thursday in European ties.