Okemewa 5 Aside Football Challenge set to Hold in December 2021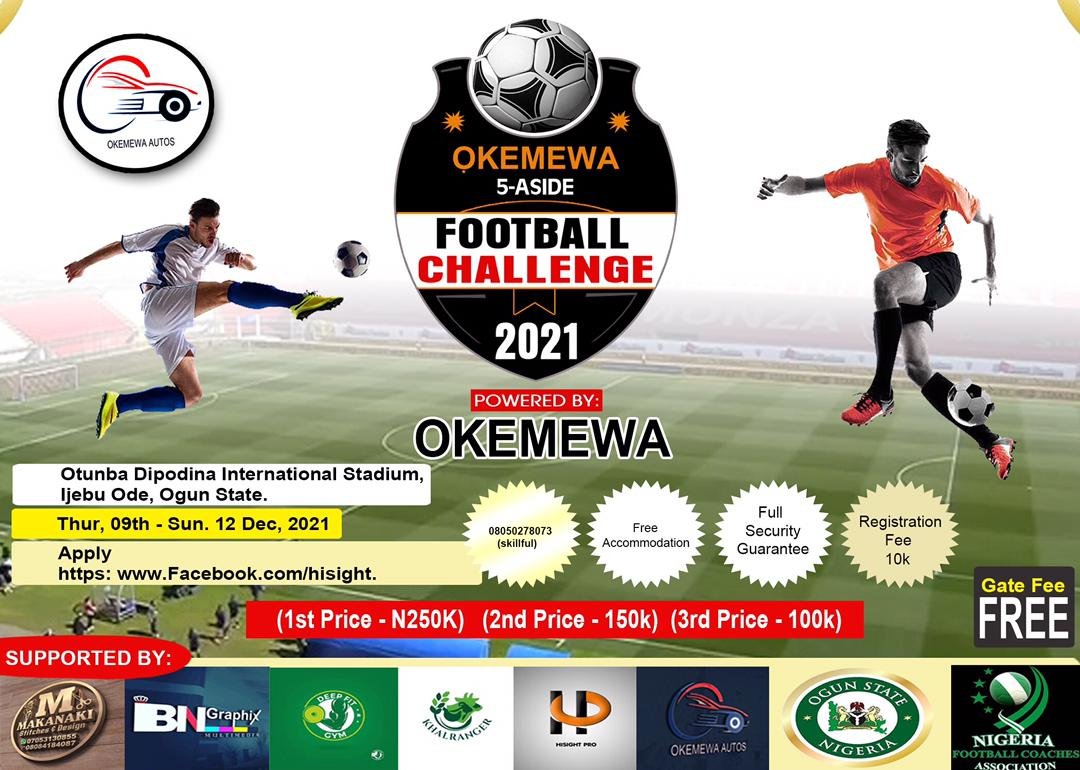 Jide Taiwo
In a quest to improve grassroots football in the local community, Organizers of 5-Aside football competition "OKEMEWA FOOTBALL CHALLENGE" have announced that this year's edition will take place in December 2021.
A football tournament initiated to engage and promote the talents of the youth in the local community, the coordinator of the tournament Coach Seun Lawal also known as (skillful) revealed to the press men that the tournament we attract football scout, agents and managers to scout for good football talents, while also disclosing that there will be lots of side attraction as the tournament progresses.
Venue of the competition is the Dipo Dina International stadium Ijebu ode, Ogun state and the impressive 5-Aside competition commences from December 9 to December 12, 2021.