Mourinho on Victor Osimhen: 'He Is On the Same Level as The Great Didier Drogba'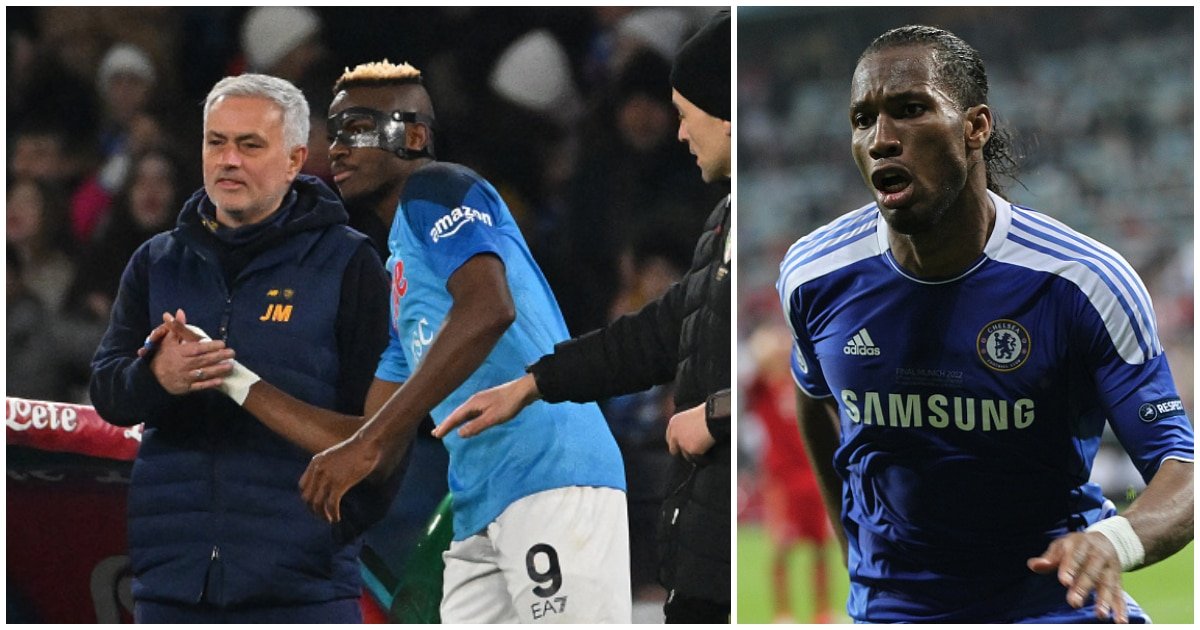 According to Roma manager, Jose Mourinho, Victor Osimhen is on the same level as former Chelsea striker Didier Drogba.
This comes after the Nigerian forward scored a brilliant goal when Napoli beat Roma 2-1 and extended their lead at the top of Serie A.
When asked if he thought Osimhen was comparable to Drogba, Mourinho replied: "Yes, he is of the same level but Didier didn't dive."
The manager then went on to say that if Osimhen went to England one day, he'd need to stop diving as Premier League referees would come down hard on such behaviour.
Currently, Osimhen is leading scorer in Serie A with 14 goals from 16 matches.