Mendel Idowu Battles Reece James, 5 Others For Chelsea GOTM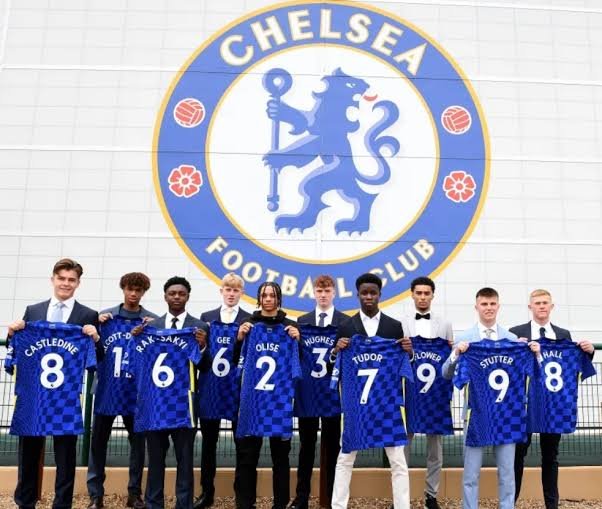 Tudor Mendel-Idowu is in contention for Chelsea's goal of the Month Award for November 2021, as revealed on the club's official website of the Blues.
The 16 year has been nominated for his effort against Crystal Palace in the U18 Premier League game on November 6.
Thirty two minutes into the tie, Mendel-Idowu needed just one touch to push the ball onto his left foot before striking the ball pass the goalkeeper to double Chelsea's advantage.
Mendel-Idowu is up against big stars such as Reece James, Kai Havertz, N'golo Kante, and Hakim Ziyech for the monthly gong.
Other players from the Women's team also make the list, which includes Fran Kirby, Melanie Leupolz, Jessie Fleming, U19 midfielder Charlie Webster and U23 Lewis Becker.
While Mendel-Idowu is fulfilling his potential as a Chelsea youngster, he has continue to show he could play for Chelsea's senior team in the future.