Liverpool vs. Arsenal; three significant things to expect at Anfield this weekend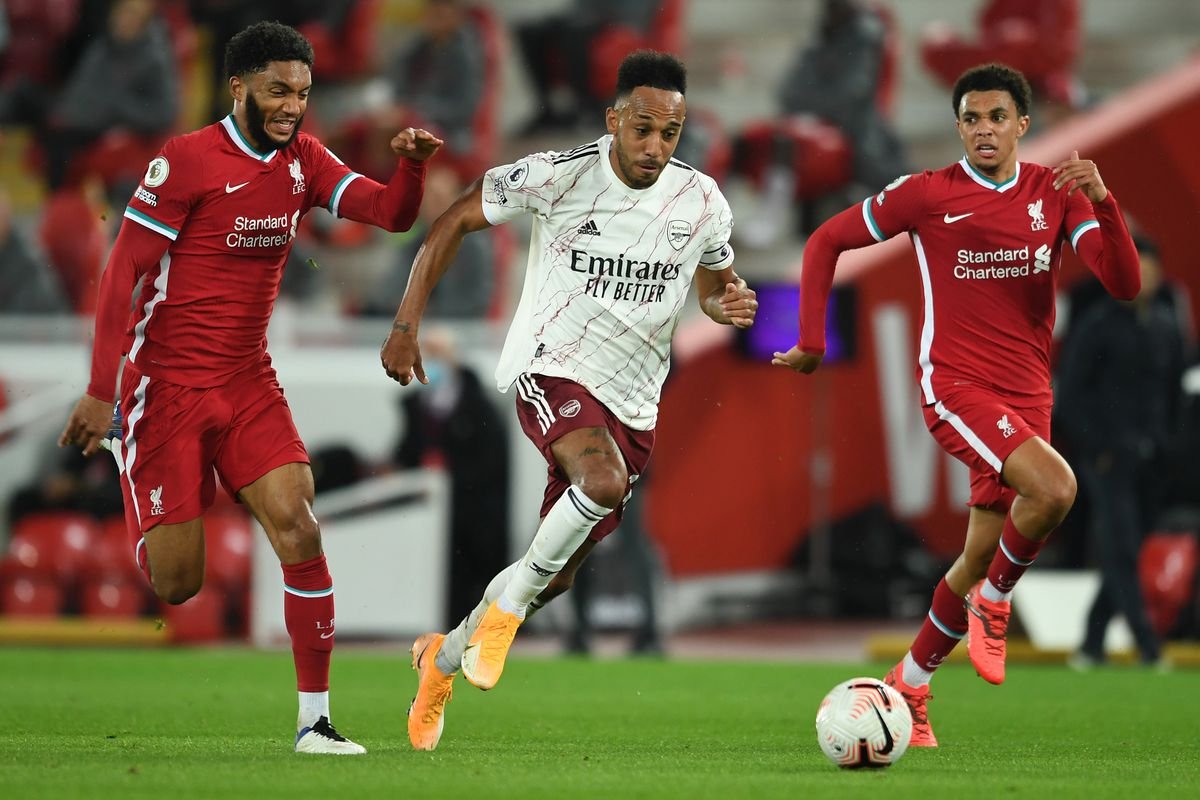 Liverpool would trade tackle with Arsenal as both sides would compete for the available three points at stake in arguably the star match of the Premier League this weekend.
It's an interesting game to anticipate as Anfield would witness the crucial match-up against Mikel Arteta's men at home.
Both sides know each other very well having produced legendary players in the past and it would be great to see what happens in this match.
Here Isagoal.com evaluates the three (3) significant from the match.
Managerial Improvisation
The stage would be set for Jurgen Klopp and Mikel Arteta to compete on the Coaching dugout as EPL returns after the international break.
Both managers have been behind the sides' fortune as well as the rise (meteoric) of Emile Smith Rowe in the Arsenal ranks.
And with battle looming in earnest at Anfield expect further managerial master class as both coaches bring their managerial A-game into this crucial game at the weekend.
Goal rush at Anfield
The likes of Liverpool and Arsenal have produced goals galore in recent times and this one is not expected to be different from the many in the past.
Though Arsenal may look to have an upper hand based on their current form with guys like Bukayo Saka and Skipper Pierre-Emerick Aubameyang in form for Arsenal.
Liverpool also has their goal-scoring men in the mix ahead of this game. The Reds would be without the front two of Sadio Mane and Roberto Firmino.
But there is no doubt in the quality Diogo Jota and Mo Salah could provide for Liverpool in transition.
While we expect a goal thriller as has always been a byproduct of the excitement and immense quality that come from these two teams on the pitch.
Possible Mo Salah Heroics
The Egyptian star would be expected to produce the goods for his side on the pitch while also playing to his side's advantage in the Arsenal fixture.
He would carry the burden for goals on the Red Shirt against Arsenal hoping that Diogo Jota and squad player Divock Origi comes to the party in this fixture.
He's done it before against Manchester City in the 2-2 draw at Anfield.
An against the Gunners, he's more capable of producing the memorable moment many would love to see as the match draws closer by the minutes.