Lampard gives update on Iwobi's injury after FA Cup loss to Man Utd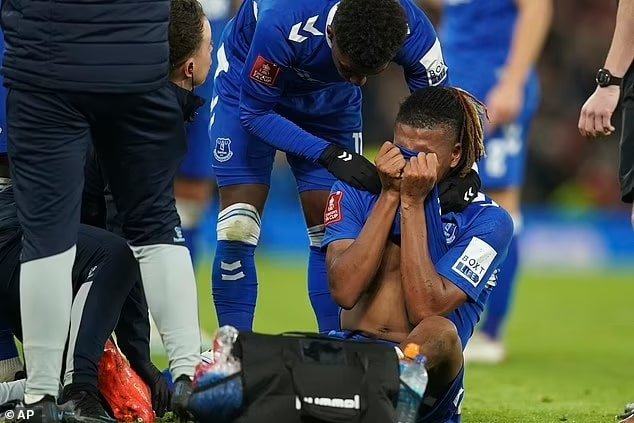 Frank Lampard has provided an update on Alex Iwobi's injury status following Chelsea's 3-1 defeat to Manchester United in the FA Cup.
The Nigerian international sustained an ankle ligament injury, although it is unclear how serious it is.
After the match, Lampard stated that the winger had gone off on crutches and they were hoping it was a lesser injury.
He said "It's an ankle ligament injury. We are hoping it is a lesser one but I don't know the extent of it. He left on crutches."