Kim Kardashian made Surprise Visit for Arsenal vs Sporting Lisbon Match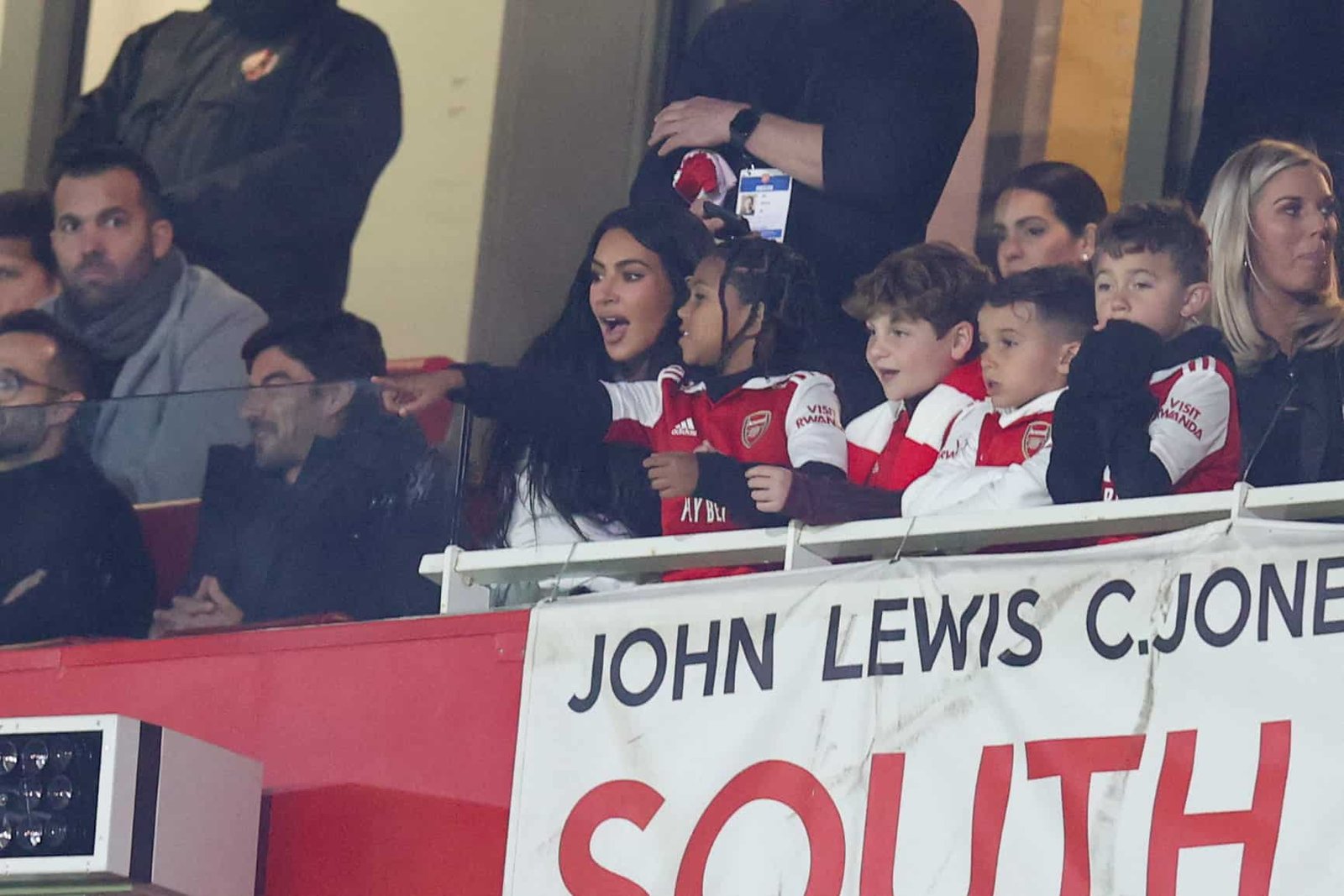 Kim Kardashian made a surprising appearance at the Arsenal football game in north London on Thursday.
The iconic reality TV star and influencer was joined by her son Saint, who is a fan of the club.
As part of the pre-match commentary, sports presenter Carrie Brown confirmed both their presence, with pictures later circulating on social media.
Kim posted an Instagram story later with Arsenal merchandise with the caption "Send Help SOS".
Her visit to the Premier League ground comes after Manchester City manager Pep Guardiola lamented Hollywood actress Julia Roberts' preference for Manchester United when she visited in the past.
Guardiola said that even if he wins the Champions League it wouldn't compare to his disappointment over Roberts not visiting Man City.