I'm Going To Anfield To Win And Pick Maximum Point – Steven Gerrard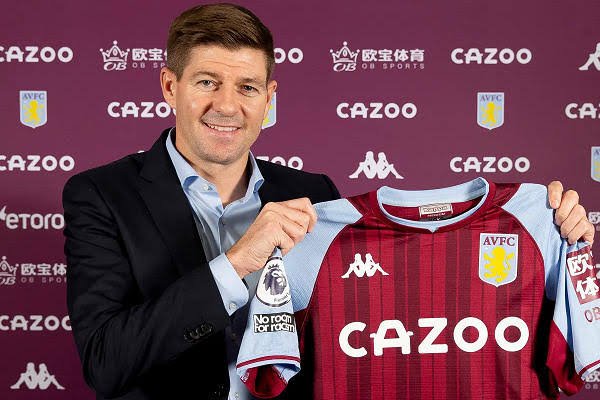 Newly appointed Aston Villa boss Steven Gerrard, has insisted he will have no divided loyalty when he takes his new side to face former club Liverpool next month.
Gerrard joins Aston Villa from Rangers for £2.5 million compensation, following the sacking of Dean Smith last week.
In his first interview since appointed as Dean Smith's successor, the England legend outlined his excitement at taking the job and reaveled his side will be targeting three point from their trip to the Merseyside.
Gerrard was quick to reveal to the supporters and players that his focus is firmly on achieving success at the expense of his old team, during his build up interview with VillaTV.
The former Rangers boss also recognizes the impact the Anfield fans have on their team, "I don't think me or anyone else will be able to control the noise. For me, that's not important."
"What is important is the chance to go to Anfield and win, to take maximum point which is the attitude and mentality we have going into every game."
"I want to win every game. My priority and focus and everything I will give on a daily basis, will be for Aston Villa. One thing I can guarantee the supporters, players and staff here is that when I commit to something, I'm all in."
Gerrard won titles with Rangers before moving to Aston Villa, the fans will hope to see him replicate that with Villa as he set to begin his career as the Claret boss.