Everton shocks Arsenal with 1-0 win in Premier League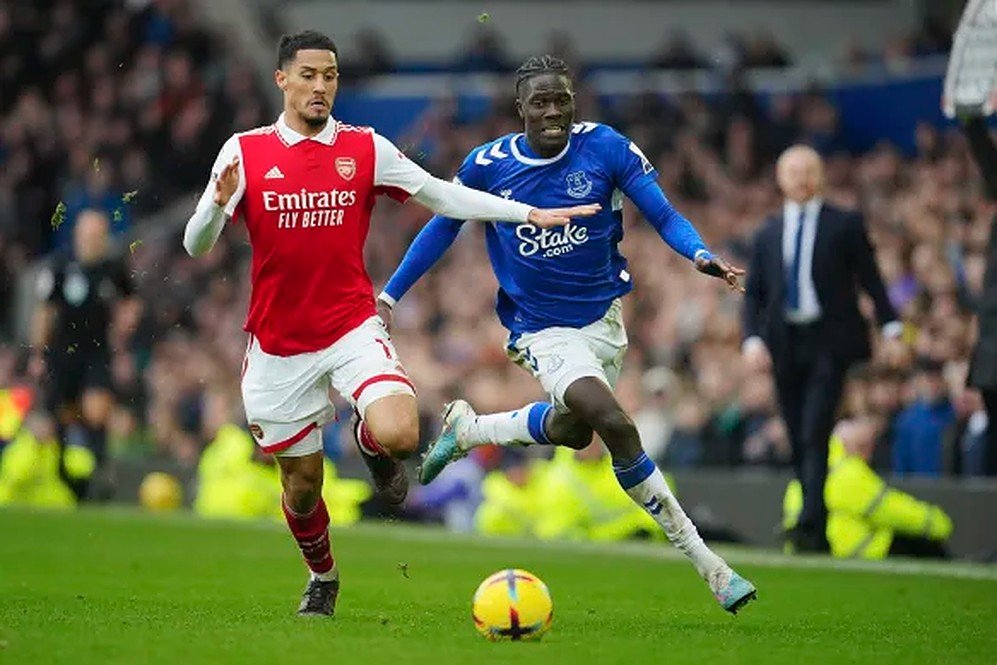 Arsenal's impressive Premier League run came to a stunning halt on Saturday as the league-leading team suffered a shocking 1-0 loss to Everton at Goodison Park.
Dwight McNeil swung in an inswinging corner and James Tarkowski headed it home perfectly in the 60th minute, bringing an end to Arsenal's unbeaten streak in league play since its September 4th loss at Manchester United.
The defeat was even more surprising given that it was Everton manager Sean Dyche's first game in charge of the Toffees, whose previous win came all the way back on October 22nd – nearly two months ago.
With the loss, Arsenal were unable to extend their lead over second-place Manchester City and while they still possess a game in hand, City can trim the gap down to two points with a win over Tottenham on Sunday.
Despite his team's lackluster performance, Arsenal manager Mikel Arteta said he remains proud of his players and hopes this will serve as a reminder that "this is not going to be a rose pathway".
Dyche conversely was pleased with how his team responded to his tactical instructions and admitted that "it just needed shining up a bit" for them shine against their relegation battle rivals.